Some Apple customers are reporting iPhone X activation issues. One of the first steps in the activation process involves connecting the phone to your wireless carrier. But some people say that it didn't work, meaning their iPhone X was basically unusable.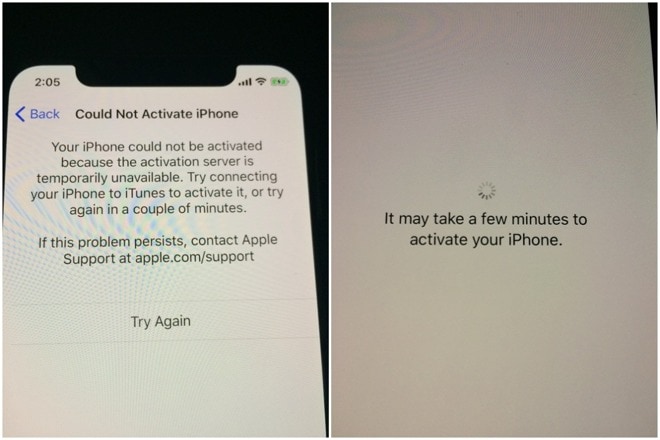 Error Message
The error message that some people got says:
"Your iPhone could not be activated because the activation server is temporarily unavailable. Try connecting your iPhone to iTunes to activate it, or try again in a couple of minutes."
Verizon says that the iPhone X models it sold didn't have this issue. Meanwhile, an AT&T spokesperson said some of its customers ran into this issue, but that the carrier fixed it. Some people got on Twitter to say that the issue was resolved by calling their carrier's tech support hotline. Then, the iPhone X could be manually activated by the carrier's customer service representative. Other customers could activate by swapping in an old SIM card.
Apple's customer support account on Twitter says this is an issue with the carriers, not with Apple, and shared some steps you can take.