Apple announced a Wireless Charging Case for AirPods Wednesday. The case is compatible with first generation AirPods, as well as the newly announced second generation of the wireless headphones.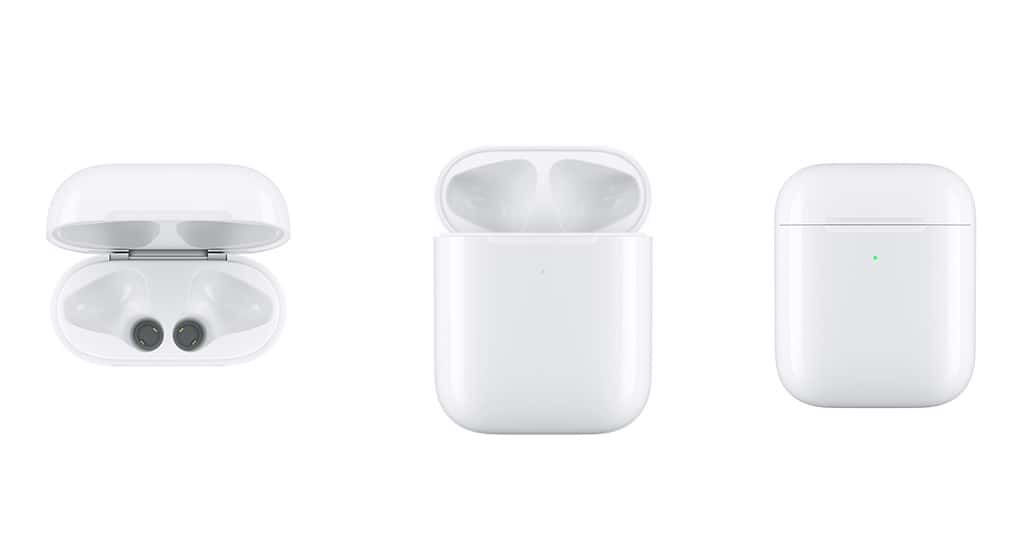 New Case – $79
Apple said the case itself can be charged wirelessly using a Qi-compatible charging mat or with the Lightning connector. It can hold multiple charges. There is an LED light on the front of the case to indicate the AirPods inside are charging. The case weighs 1.41 ounces and has dimensions of  1.74 by 0.84 by 2.11 inches.
The AirPods Wireless Charging Case costs $79. It set to ship within 3 to 5 days.