The latest product to be released by Apple is AirPods 2. They have a new H1 chip with 50% more talk time, the hands-free "Hey Siri" feature, and a case that can charge wirelessly.
[Google Hit With $1.69 billion EU Anti-Trust Fine Over Adsense Restrictions]
The new AirPods give you 5 hours of listening time, 3 hours of talk time, and the case holds enough battery charge you last you 24 hours. And like its predecessor, 15 minutes of charging give you up to 3 hours of listening time.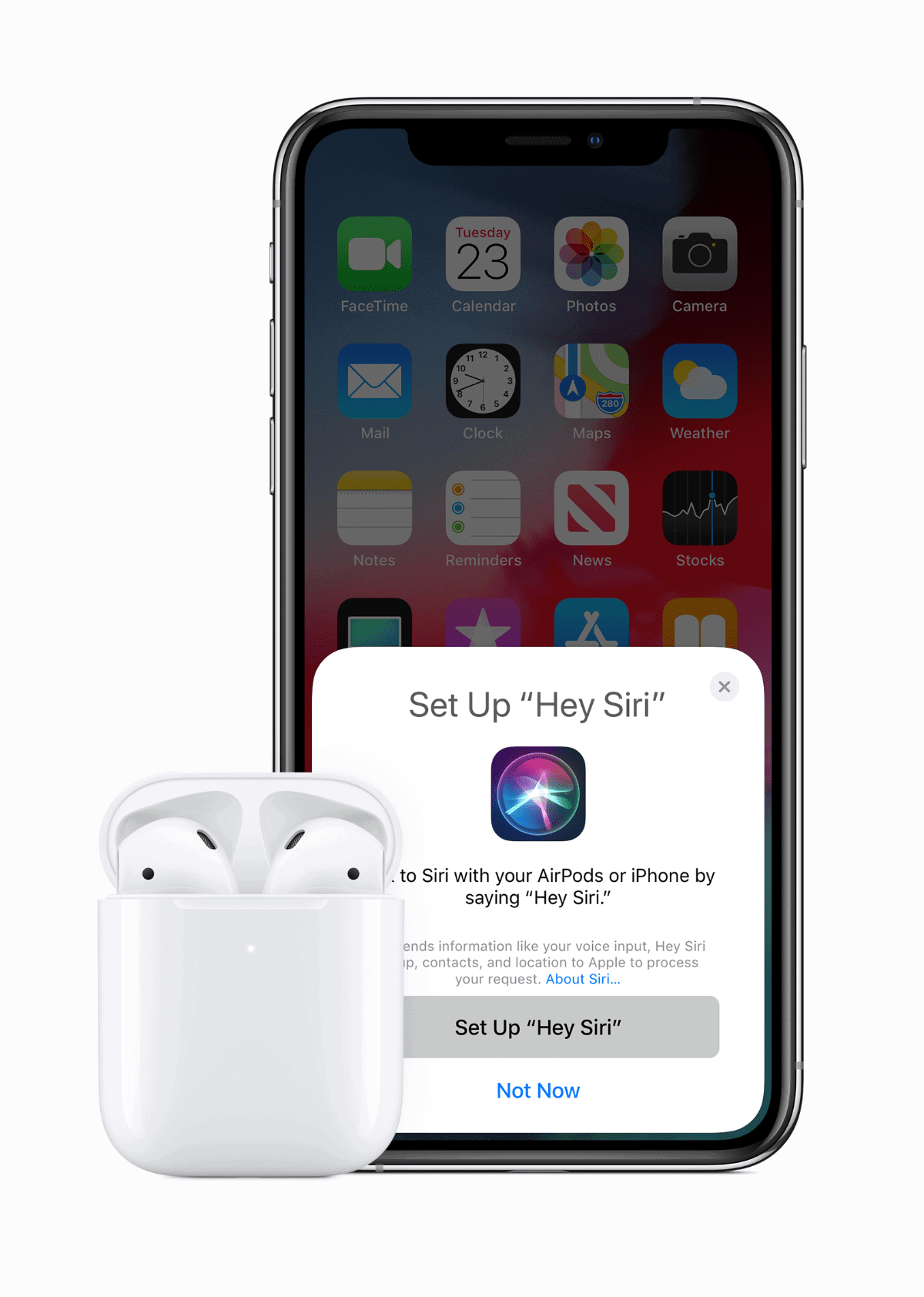 AirPods delivered a magical wireless experience and have become one of the most beloved products we've ever made. They connect easily with all of your devices, and provide crystal clear sound and intuitive, innovative control of your music and audio. The world's best wireless headphones just got even better with the new AirPods. They are powered by the new Apple-designed H1 chip which brings an extra hour of talk time, faster connections, hands-free 'Hey Siri' and the convenience of a new wireless battery case.

Phil Schiller, Apple's senior vice president of Worldwide Marketing
AirPods with the standard charging case are available for US$159. AirPods with a wireless charging case are available for US$199. You can order the wireless charging case by itself for US$79. A brand new feature is the ability to add an engraving to the AirPods.