Photo company Artifact Uprising is offering customers a chance to print ten photos for free. It only lasts a week (starting today).
Update: This article has been updated to clarify that Artifact Uprising is not owned by VSCO anymore. More information can be found here.
[Our Top 5 Picks For Apple Watch Photography Apps]
Artifact Uprising
You can print ten of your photos using the coupon code FP459N. You'll be limited to the Everyday Print Set, but you have a wide range of print sizes to choose from: 3.25×4.25, 4.25×3.25, 3.5×5, 5×3.5, 4×6, 6×4, 5×7, 7×5. These are printed on Mohawk Superfine Eggshell, 120lb paper.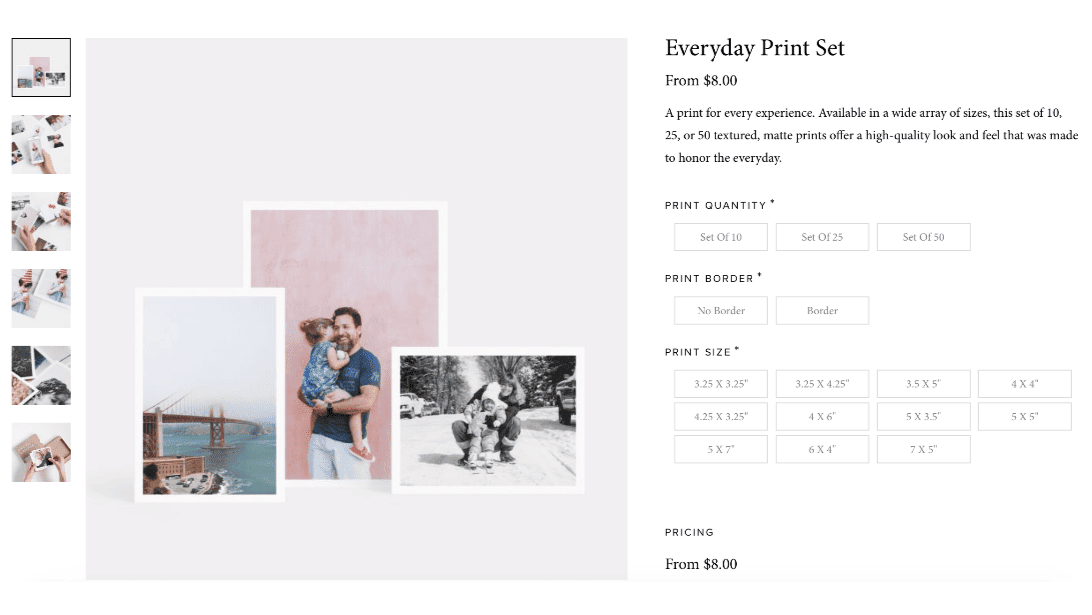 Artifact Uprising uses FSC Certified Paper. This is different than recycled paper because it's made from virgin tree fibers instead of pre- or post-consumer recycled materials. But if the trees are sourced from properly managed forests, it can still be eco-friendly. And that's what Artifact Uprising does.
They partner with local sawmills as well as the U.S. Forestry Department to use reclaimed beetle pine in products. These are pine trees that have died due to a beetle epidemic, which has affected over 4 million trees across the Rocky Mountains, where Artifact Uprising is located.