Best Buy has some iPhone X models available for pickup on November 10th, at least as of this writing, while AT&T has one model for delivery between November 3rd and November 10th. At the same time, Apple is currently showing delivery times between 5-6 weeks.
Best Buy iPhone X Pre-Orders
Best Buy has the biggest range of iPhone X pre-orders available for pickup in the first week or two after they ship. Silver 64GB models for Verizon, AT&T, and Sprint are all showing pickup for November 10th. Silver 256GB models for those three carriers are showing availability for November 15th.
Note, however, that this will depend entirely on availability at your specific Best Buy. When I checked, I was being shown availability at the Milpitas, CA Best Buy.
Both Space Gray models for all all three carriers were showing availability on December 15th.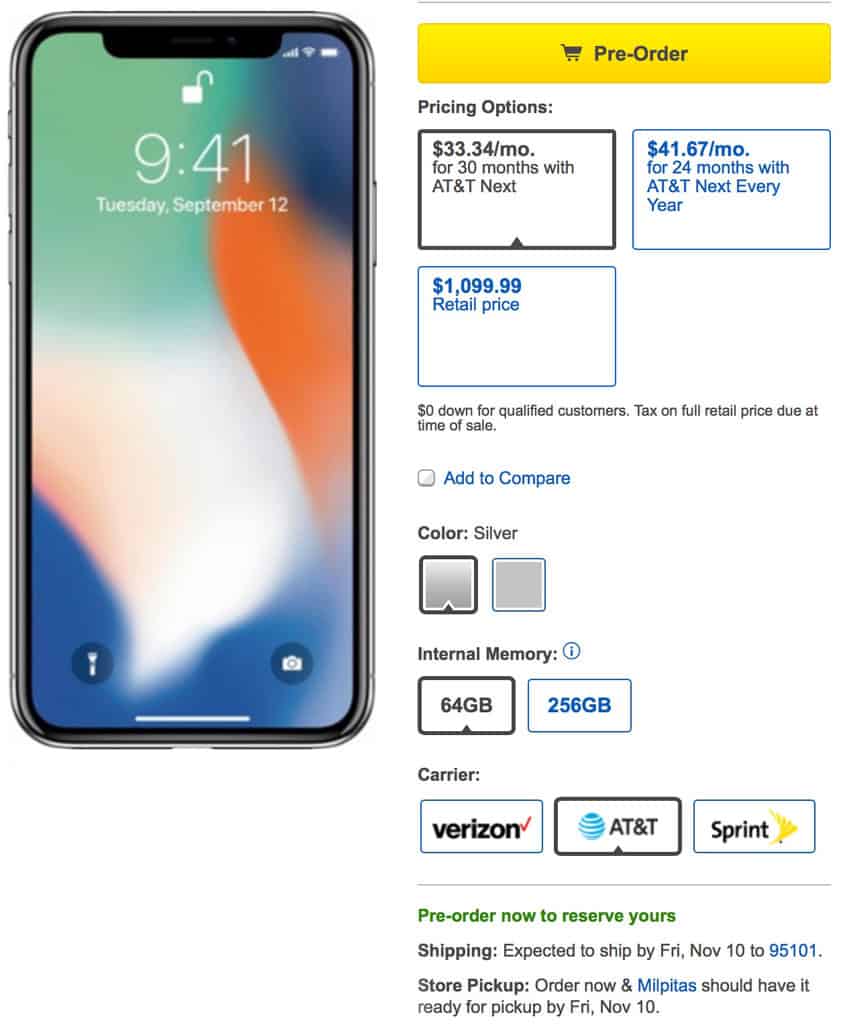 AT&T iPhone X Availability
AT&T currently shows availability for a Silver 64GB model shipping, "between Nov 2, 2017 – Nov 10, 2017." That would be for delivery starting on November 3rd. The Silver 256GB model shows shipping starting on December 4th, as do both Space Gray models.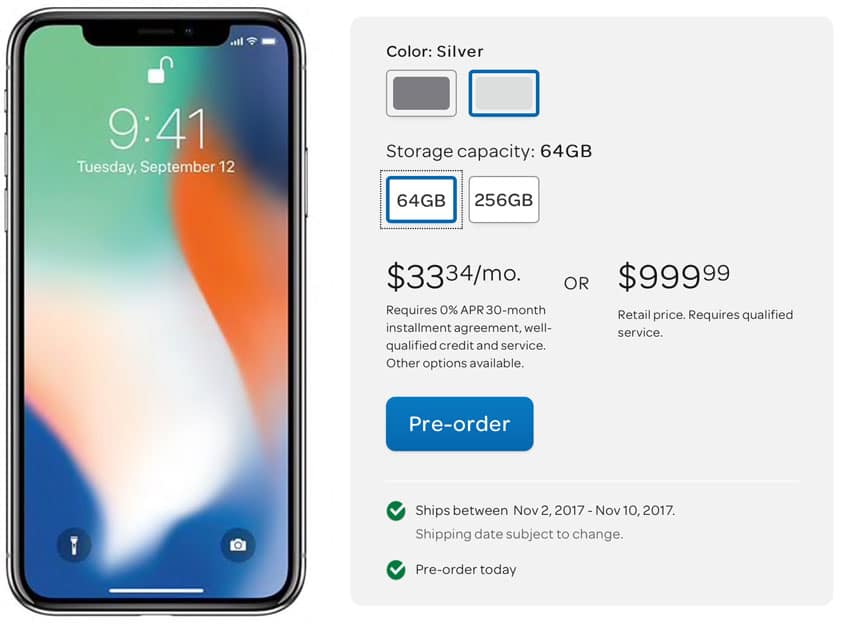 It's a good bet both of these will change in the next few hours, so get 'em while you can.