Camera+ 2 launched yesterday and it has been rebuilt from the ground up. It has all of the features you're familiar with, plus some new ones to keep your iPhoneography game strong.
[iOS 11: Master Portrait Mode Photography With the iPhone]
Camera+ 2: New Features
Camera+ 2 is a universal app, available on iPhone and iPad
RAW support
Depth support
New manual controls
New/improved shooting modes
Photos app integration in Lightbox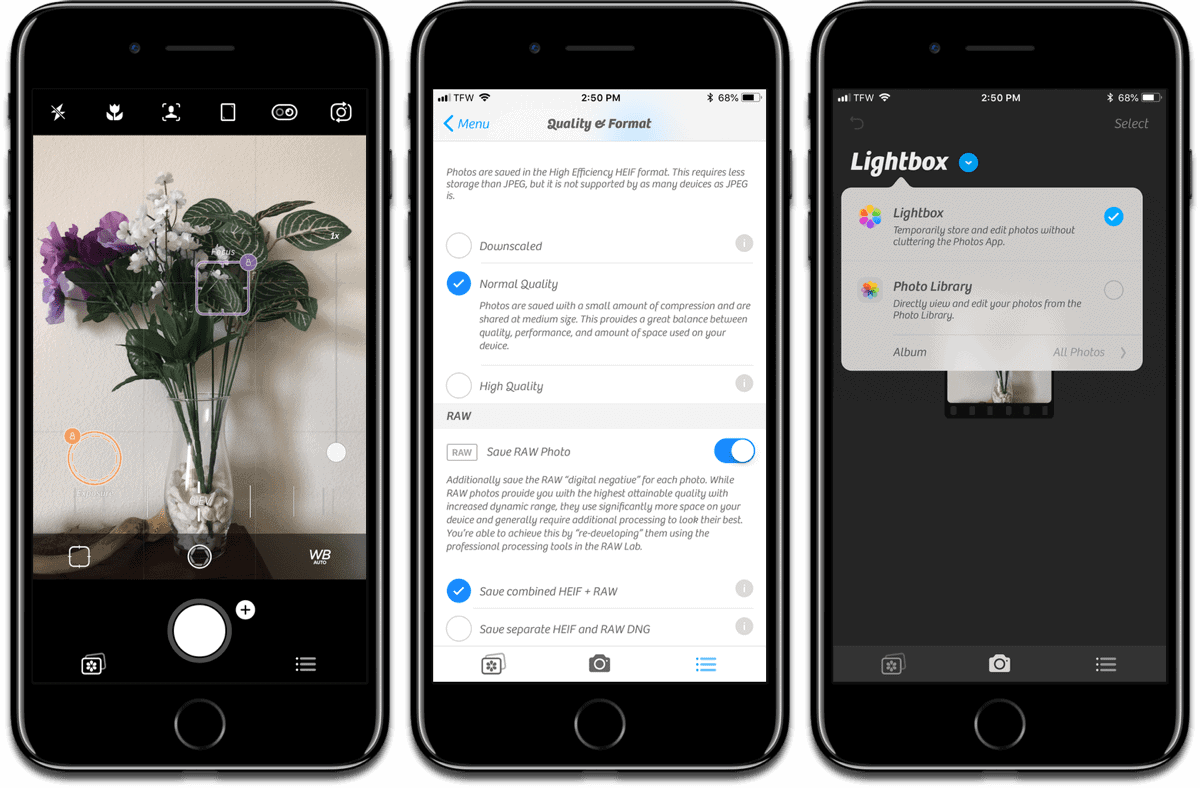 Camera+ 2 has new manual controls so you can control shutter speed, white balance, and ISO settings. You can also enable separate focus and exposure points when you tap on the screen.
The app also has full RAW capture and editing. A RAW file gives you a high quality image with increased dynamic range over your highlights and shadows. Additionally, you can now shoot better Portrait Mode photos. Camera+ had this, but Camera+ 2 has Depth editing functionality.
There are a couple of new shooting modes called Smile and Stabilizer. Smile is for portraits and it lets the app automatically detect faces. If you have shaky hands you'll love the Stabilizer mode. Also if you do long exposure photography, there are improvements to the slow shutter mode.
Lightbox now integrates your camera roll directly in the app. You don't have to manually import photos anymore. You can edit photos in your camera roll directly, or add them to Lightbox if you want.
Camera+ 2 is US$2.99 on the App Store.
[VSCO X Review, Bringing Analog Film Presets to Digital Photographers]