The next version of Google's Chrome browser looks set to support Dark Mode in macOS Mojave. Reddit users noted last week a developer had submitted support for the feature in Chromium – the open source browser that Chrome is built on.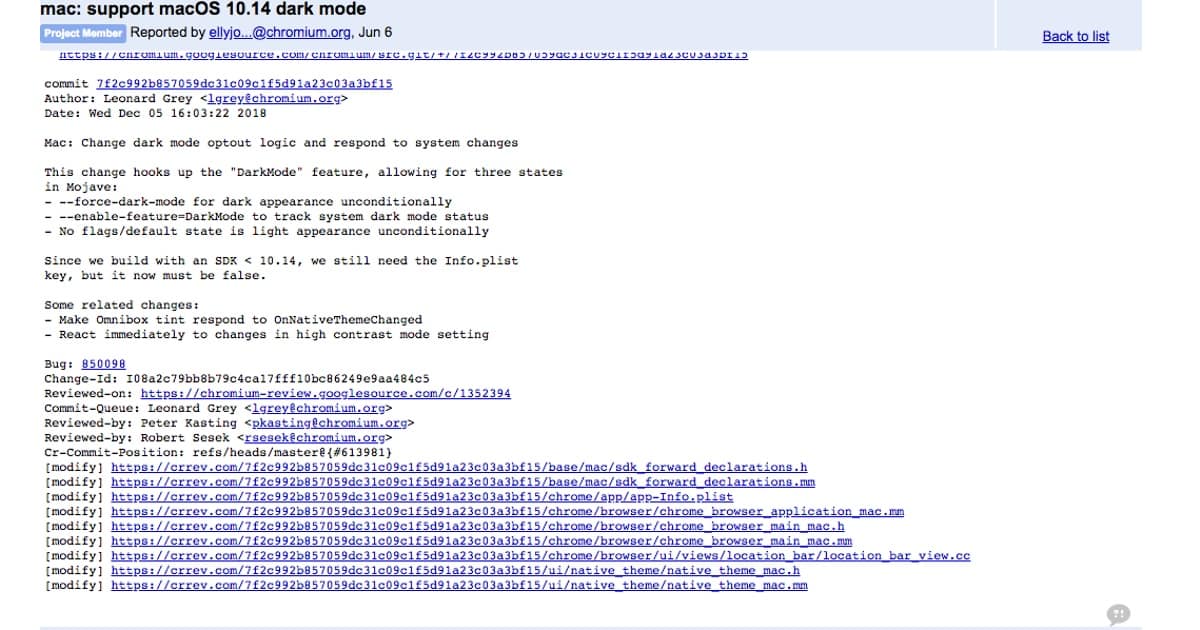 72 or 73?
Google released version 71 of the Chrome browser last week. This did not include support for Dark Mode in macOS Mojave. However, code submitted by a developer for open source browser Chromium did include this functionality. This indicates that users might not have much longer to wait to use Dark Mode in Chrome. The development process means that updates take about six weeks to make it from Chromium to a stable version of Chrome.
There was some discussion between Reddit users as to whether the update would appear in version 72 or 73 of Chrome. Either way, it looks like we can expect the feature in early 2019.

Sneak Preview
Dark Mode is currently hidden in developer versions of Chrome such as Canary. However, the team at MacRumors switched it on using the Terminal and got a sneak preview of what we can expect: