ClassKit is coming in iOS 11.4, and it's similar to other frameworks like ARKit, HealthKit, ResearchKit, etc. Except this is aimed at helping developers create educational apps for iOS. There are a couple of Apple-created apps that go along with ClassKit: Schoolwork and Classroom.
ClassKit
ClassKit is for teachers as well as IT professionals, making it easy to manage hundreds of iPads in a school. For IT Apple has an Apple School Manager program, allowing the creation of Apple IDs in bulk.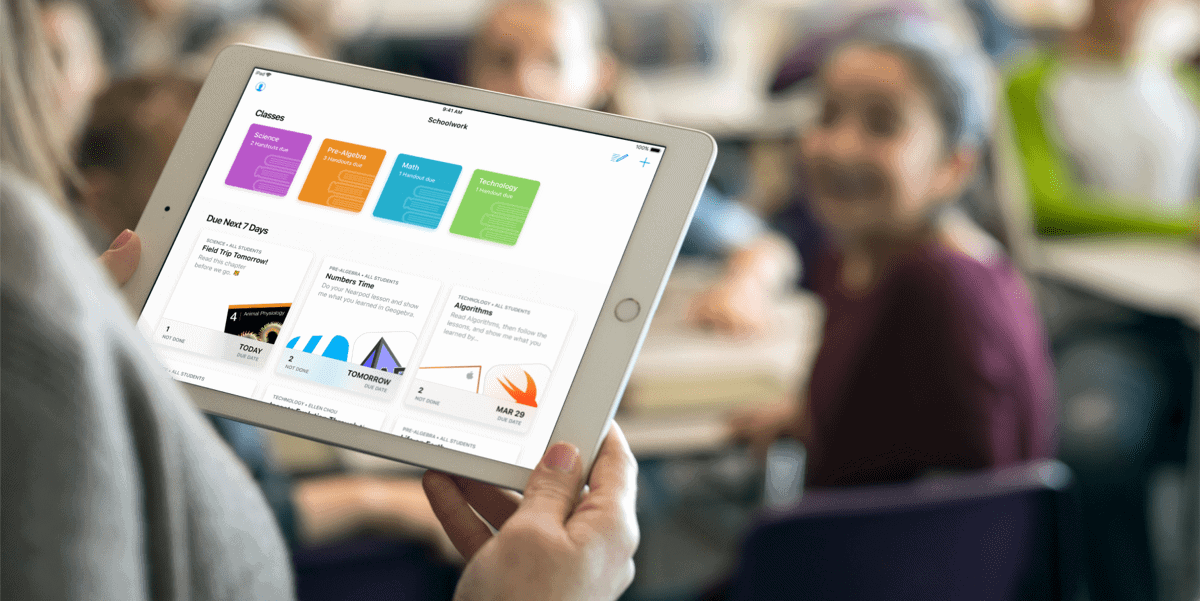 For teachers, Apple has Schoolwork, a cloud-based app that lets teachers and students assign, complete, and review assignments. Teachers can assign schoolwork and see student progress while they complete the work. Teachers can grade assignments within the app too.
Classroom focuses on real-time interaction between students and teachers. Teachers can use the app to control what students see on their devices, and also see what a student is using their iPad for at any time.
All of these run on the ClassKit framework, and it's only the beginning. Developers are sure to already be hard at work creating the future of education with apps.