Some breaking tech news making the rounds today involve a new Cloudflare app. Named after the DNS address it uses—1.1.1.1—it promises a quick and easy privacy fix.
[Tip: Easily Change Your iOS DNS Settings]
Cloudflare App
The Cloudflare app is being hailed as a privacy solution for iOS. This is true to some extent. Using encrypted DNS prevents third parties like your ISP from knowing which websites you browse. DNS compliments other privacy tools, like a VPN. But unfortunately, because 1.1.1.1 sets up a dummy VPN connection to work, you can't use it at the same time as an actual VPN.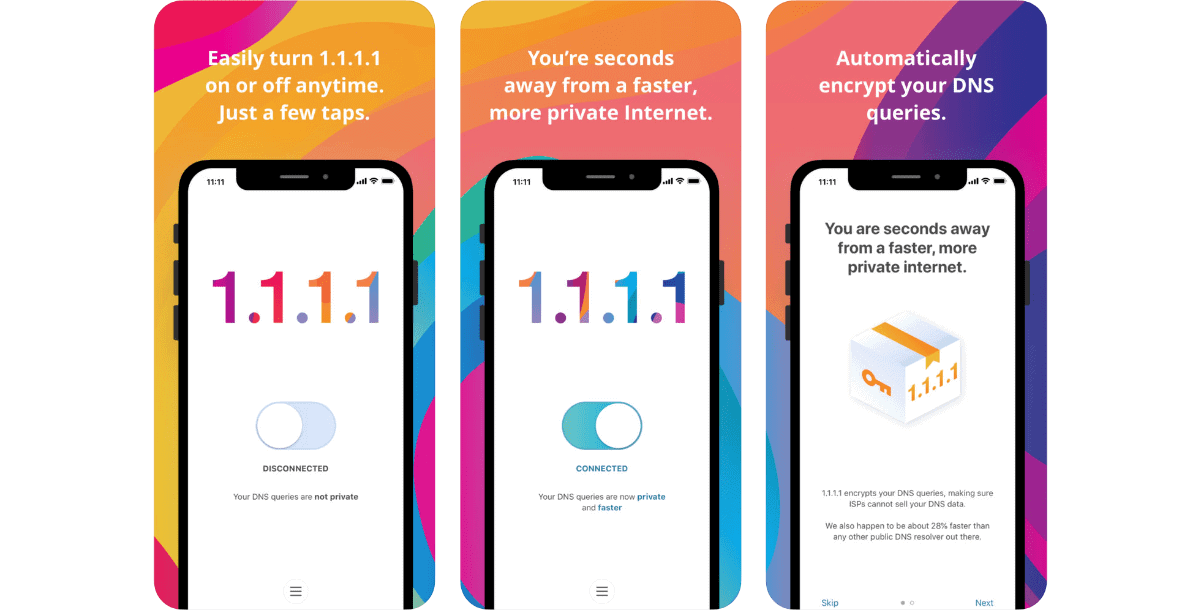 The only benefit the Cloudflare app is that it works over your cellular connection. You can manually configure DNS settings in iOS Settings (Alternative #1), but that only works over Wi-Fi. As Alternative #2 to 1.1.1.1, I've been using an app called DNS Override for a couple years.
App Store: 1.1.1.1
DNS Override
A couple of advantages DNS Override has over 1.1.1.1: It supports multiple DNS servers that you can change at any time. And it works alongside VPN apps. To test this the app offers a DNS leak test. There are a couple of in-app purchases to unlock functionality, but in my opinion they are worth the money.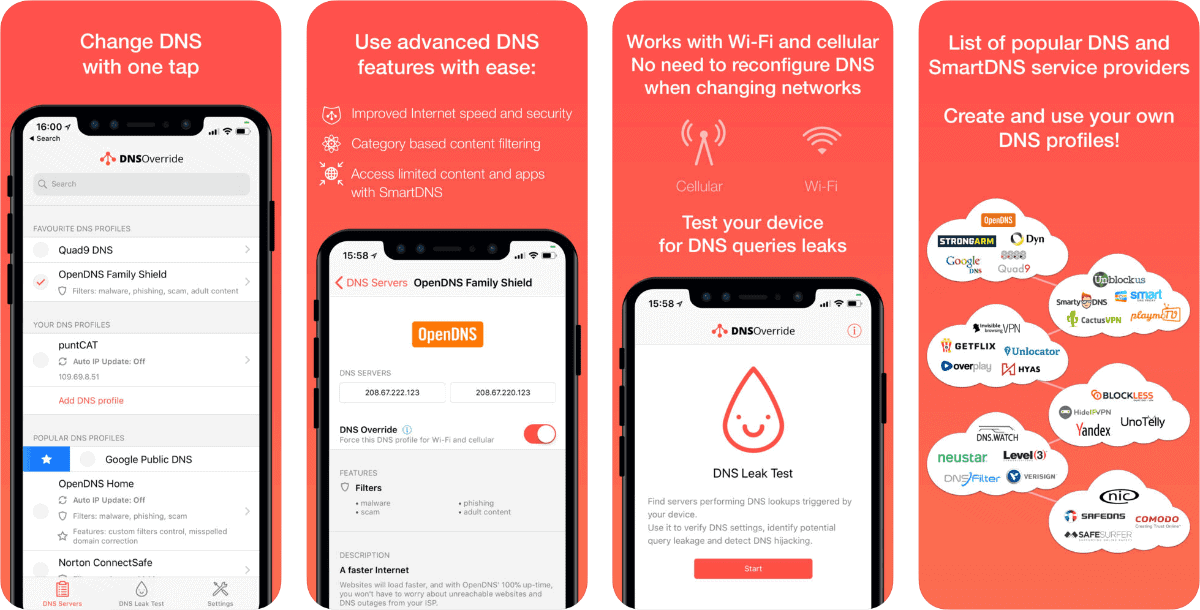 App Store: DNS Override