Apple CEO Tim Cook received the Anti-Defamation League's (ADL) inaugural 'Courage Against Hate' award on Monday. Accepting the award, Mr. Cook declared that hate groups "have no home" on his firm's platforms. The NGO said Mr. Cook had "championed inclusion and diversity at Apple, investing in educational opportunities for students of all ages and backgrounds, and ensuring Apple offices and stores are open and welcoming to everyone."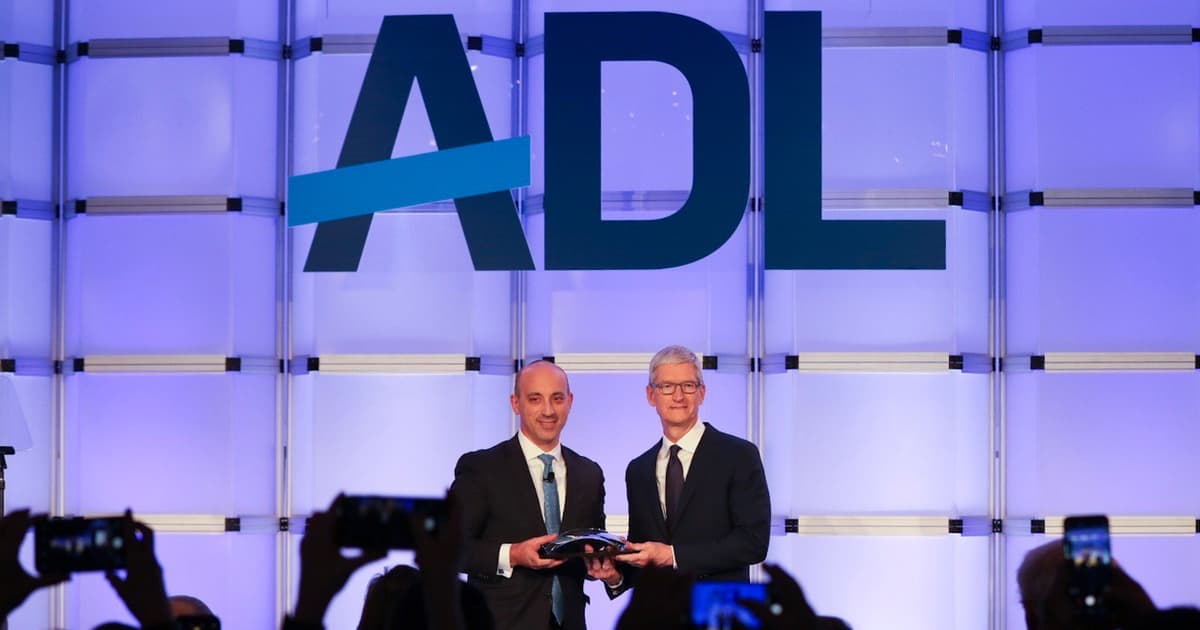 Apple Products 'No Home' for Hate
Receiving his award at the 'Never is Now' summit against antisemitism, Mr. Cook delivered a powerful message in support of the ADL's work against far-right groups.  He said that such groups were not welcome on Apple's platforms.
"This is no time to get tied up in knots. We only have one message for those who seek to push hate, division, or violence: you have no place on our platforms. You have no home here."
Mr. Cook also said that from the start, Apple's platforms had banned music with a history related to white supremacy:
"From the earliest days of iTunes to Apple Music today we have always prohibited music with a history of white supremacy.
He referred to podcasts from Alex Jones's Infowars being banned by Apple earlier this year as an example of how this policy has been continued. He said that his firm "won't give a platform to violent conspiracy theorists…Because it's the right thing to do."
At another point, Mr. Cook spoke in Hebrew (via Times of Israel, saying: "Lo ta'amod al dam re'eikha.' Do not be indifferent to the bloodshed of your fellow man."
Optimistic About Technology
Despite the serious theme of his award, Mr. Cook also came with a message of optimism. He said:
"Apple is a technology company, but we never forget the devices we make are imagined by human minds, built by human hands, and meant to improve human lives. I worry less about computers that think like people and more about people that think like computers. Technology should be about human potential. It should be about optimism."