Die With Me is a new chat app for your iPhone, but there's a catch. The app can only be used when your phone's battery charge is less than 5%. It's a unique mobile offering and the internet is enamored of it. The low battery chat app lets you connect with strangers suffering the same predicament.
Low Battery Chat App
So, when you hit 5%, you can use the app. When you hit 4% you'll be asked to enter a name by which you want to identify yourself with. You also have to sign a user agreement before you use the app. Users can't say anything inappropriate and you can report other users' messages.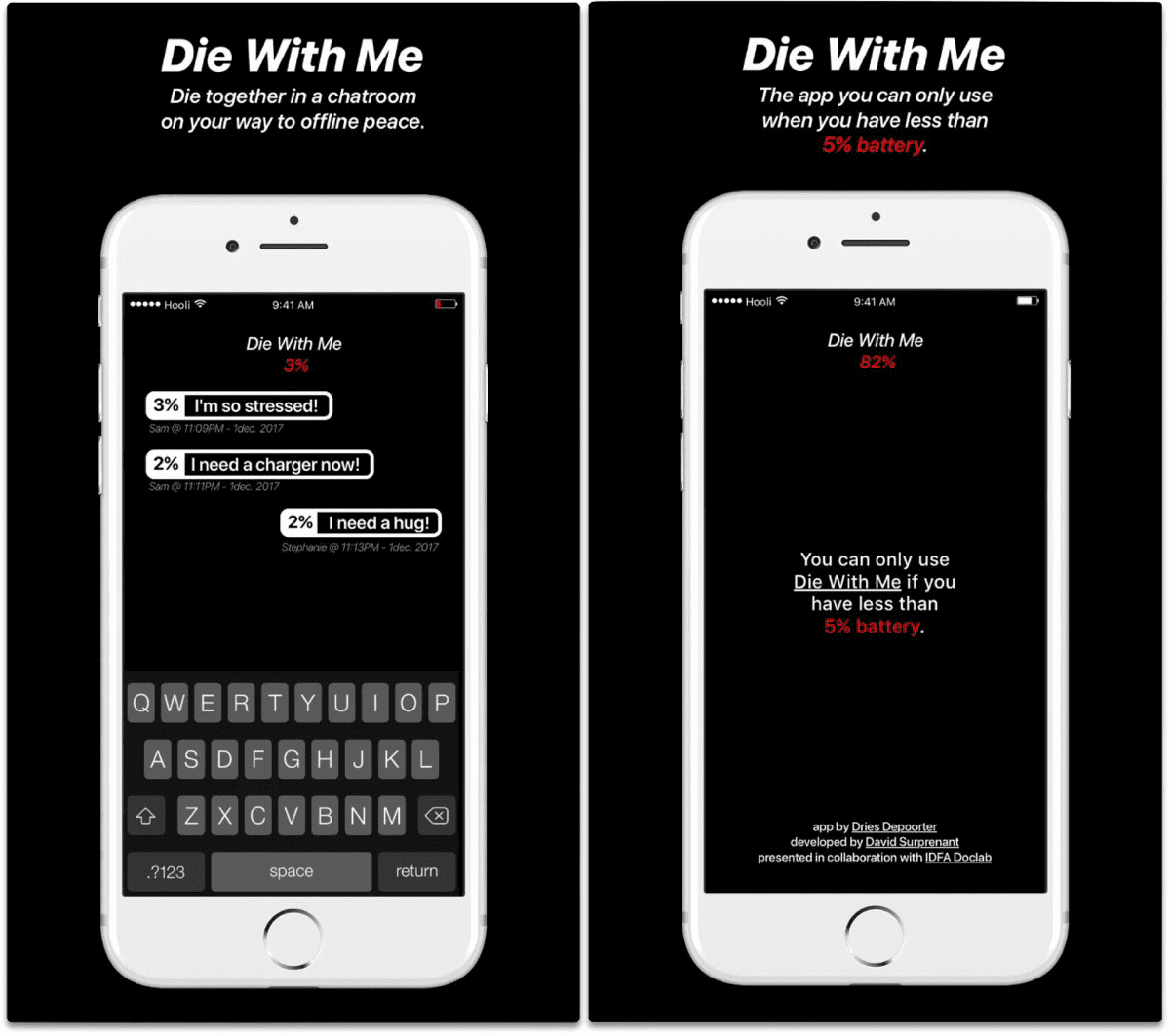 The chat room is filled with people, and messages can be lost in a torrential downpour. You can see the battery percentage of other users, giving a sort of thrill as each person races against the clock. If you start charging your phone during use, a lightning icon will appear under your name. This means that everyone will know. When your phone charges back above 5% you'll be locked out.
As Digital Trends points out, it's not like other social media. There is no mindless scrolling of memes, banal videos, pictures of someone's lunch. Instead, you're forced to engage with strangers, and it may be that you'll be more likely to have more meaningful conversations.
Die With Me is available on the App Store for US$0.99.