Dr. Mac's Rants & Raves
Episode #255
Over the course of each year, I have the pleasure of testing literally hundreds of new hardware and software products, the best and brightest of which I mark for inclusion in my end-of-year gift guide columns. This week, I've got a bunch of great and mostly inexpensive gift ideas for the geeks you love.
"Vintage Mac" Watch Charging Stands is a Groovy Gift
If your loved one wears an Apple Watch of any vintage, as so many beloved geeks do, check out the Elago W3 Vintage Apple Monitor charging stand, which puts the fun back in functional. Cast in beige (or black) silicone, it looks exactly like a miniature Mac Plus, with your watch face in place of the Mac screen.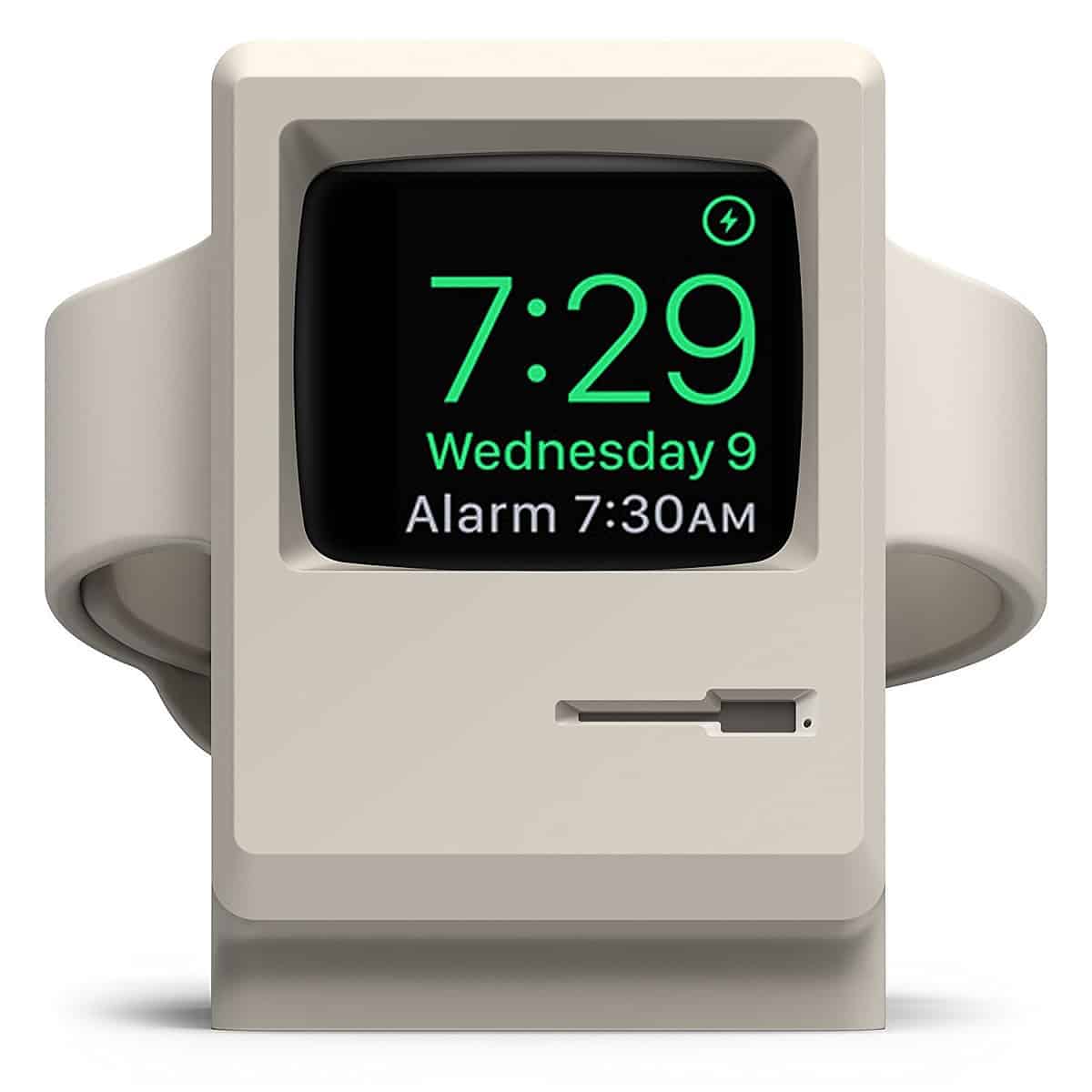 It uses the charging puck included with every Apple Watch; works with all three generations of Apple Watch; and it supports Nightstand Mode. Best of all, at just $9.99 at Amazon.com, it's a bargain!
Stand Up and Charge Your New iPhone Wirelessly
The new iPhone 8, iPhone 8 Plus, and iPhone X all support wireless charging—which is great—but none of them include a wireless charger in the box. So, if your loved one has a new iPhone, nothing says you care like a wireless charger. Any Qi-compatible charger should work. I've tried a few and the one I like best is called Turbot. It has a larger charging surface than many of the others and doubles as an iPhone stand that works great in portrait and landscape mode. And, at just $22.95, it's less expensive than many other wireless chargers.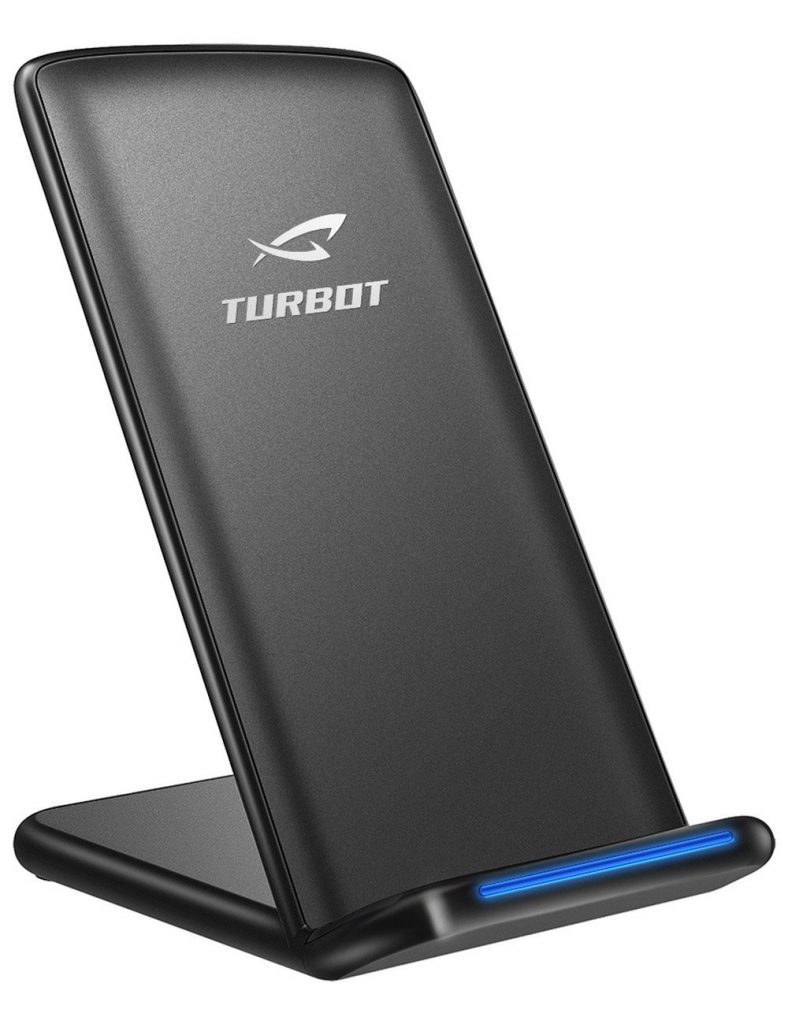 Swaddle Their AirPods in Leather
If your loved one has a set of Apple AirPods, Lunies Anti-lost Leather Protective Cover for Apple AirPods Charging Case is just what its name implies and costs just $10.99. Fabricated from genuine leather in your choice of black, brown, or pink, it has a little cutout for the lightning port, a secure snap for easy insertion/removal, and a little carabiner so it's easily attached to a backpack or keychain. It's the best thing I've found so far to keep my AirPods from going astray.
Give the Gift of a Wallet/iPhone Case
I've become a fan of the combination wallet/iPhone case for my new iPhone X. Apple's iPhone X Leather Folio is crafted from soft, supple leather and easily able to accommodate my driver's license, a few credit cards, and some currency without looking or feeling overloaded. Available in four colors—Blue, Black, Taupe, or Berry—it's exquisite but expensive at $99.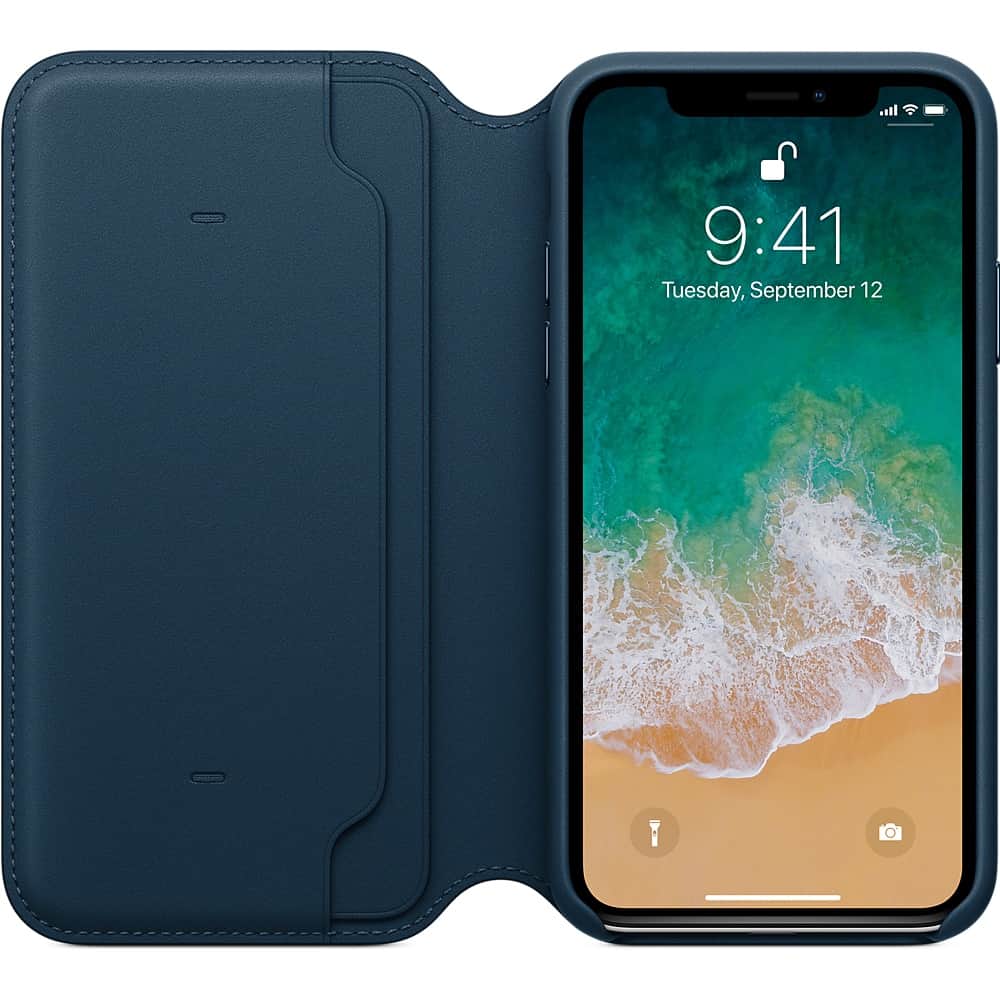 So, I found another wallet case I like almost as much at a fraction of the price. The Silk Folio Wallet for iPhone X is not made of leather, but of textured fabric. It's handsome and accommodates the same payload as the Apple case for just $14.99.
Resources:
Vintage Mac Charging Stand for Apple Watch; $9.99
Turbot Wireless Charger Stand; $22.95
Lunies Anti-lost Leather Protective Cover for Apple AirPods Charging Case; $10.99
Apple iPhone X Leather Folio; $99
Silk Folio Wallet for iPhone X; $14.99