Apple is looking into a report of an AirPod battery that catastrophically failed. The owner took it out of his ear when it started smoking, and soon after it was a charred and mangled mess.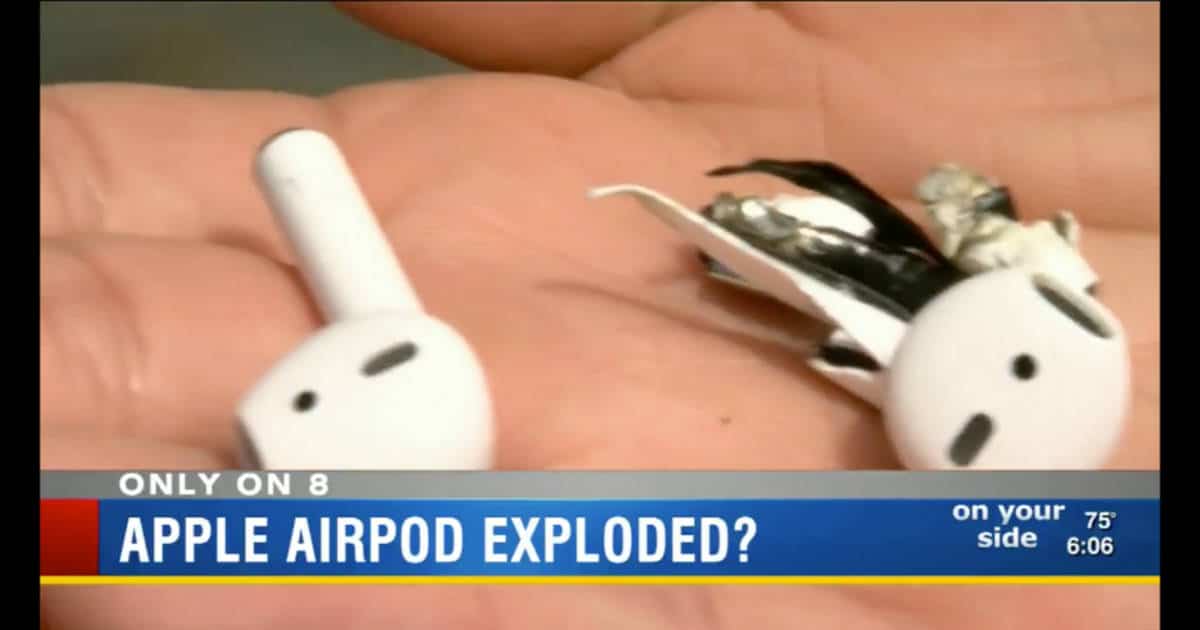 Speaking with Florida's News Channel 8, Jason Colon said he took the smoking AirPod out of his ear while working out at a gym. He set it down then went to get help, and when he returned the AirPod shaft was split open.
He said when he got back to his AirPod it was destroyed. He said,
It was already like this. It was already popped. I didn't see it happen, but I mean, it was already fried! You can see flame damage.
Apple said it is looking into the incident and has reached out to Colon.
The split AirPod shaft fits with a battery failure, as does the smoke before Colon removed it from his ear. That doesn't, however, mean every AirPod is a safety risk. Just like any electronic device with a built-in battery, there's always a risk of a manufacturing defect that leads to some sort of failure ranging from failure to hold a charge to fire or explosion.
AirPods have been available since December 2016 and this is the first reported incident of a battery failure. It sounds like an isolated incident, but it's good that Apple is checking it out.