HomePod has a help and tutorial section on Apple's website, just in time for the smart speaker to arrive. Apple posted the new online help pages Friday morning, which coincides with the delivery of the first pre-orders.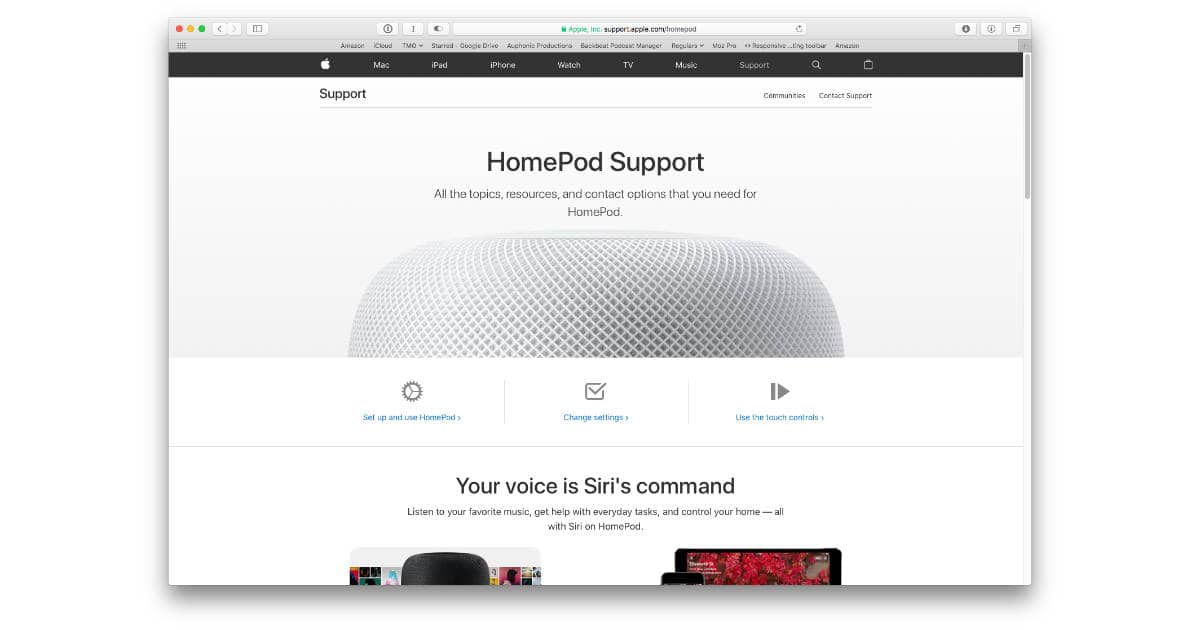 HomePod is a wireless smart speaker with an A8 processor, seven tweeters, six far-field microphones, a high excursion woofer, and limited Siri support in its 6.8-inch tall body. The speaker dynamically adapts to its placement in a room to improve audio output and to create a stereo-like sound from a single unit. Support for FullRoom dual speaker configurations is coming soon.
Apple's HomePod help site details how to pair the device with your iPhone or iPad, how to use Siri, which gestures are supported, how to troubleshoot, and more.
Pre-orders for HomePod started on January 26th with delivery starting on February 9th. It is priced at US$349 and is available in Apple and Best Buy retail stores today.