Facebook wants to make video more engaging, so it's going to make their audio auto-play in their mobile apps. Currently, audio is off by default and from Facebook's perspective, that's boring, limiting, and just plain blah.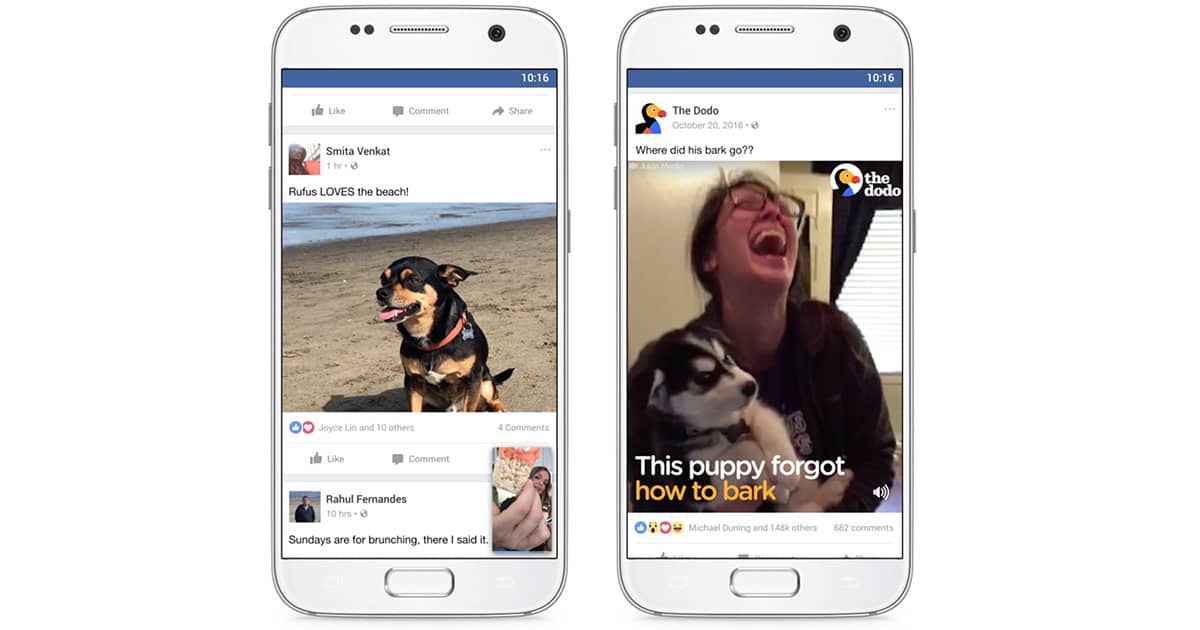 Videos will stay silent until they scroll onto your screen, which is something of a consolation since a listening to the audio from several videos playing at the same time doesn't seem engaging or enticing.
Facebook has already started rolling out the feature. If you aren't seeing (or hearing) it yet, don't worry because it'll be there soon enough. Facebook Product Manager Dana Sittler and Engineering Manager Alex Li said,
As people watch more video on phones, they've come to expect sound when the volume on their device is turned on. After testing sound on in News Feed and hearing positive feedback, we're slowly bringing it to more people. With this update, sound fades in and out as you scroll through videos in News Feed, bringing those videos to life.
If your iPhone or other smartphone is set to silent mode the videos in your Facebook feed will be silent, too.
Facebook Video gets Loud
Facebook's change means the videos your friends post will play audio automatically, and so will video ads, too. In other words, what has been a generally private experience is about to become far more public.
Ads and some other video content on Facebook evolved over time to favor sound-free viewing because the assumption was users wouldn't un-mute the audio. That's led to some clever use of on-screen text and subtitles—both of which are great for the hearing impaired.
Hopefully that won't change with Facebook's new settings default. Since the changes apply only to Facebook's mobile apps, and not the web browser interface, videos favoring silent viewing will hopefully stick around.
Regardless, we'll all be hearing a lot more Facebook audio in public than we have been.
Facebook Video's New Perks
It's questionable if auto-playing audio is a perk for Facebook videos, but there are some other new features that are. Vertical videos, for example, take advantage of your phone's screen space instead of shrinking into a little rectangle.
You can scrub through videos, and pin videos in a picture-in-picture style window so you can watch while scrolling through the rest of your timeline. Android app users can watch their pinned videos even after they leave the Facebook app.
Facebook is bringing a video viewing app to Apple TV, Amazon Fire TV, and Samsung's smart TVs. The idea is that we often want to see the videos in our news feed on a bigger screen, and this makes it easier.
Avoiding Facebook's Audio-on Videos
Always on audio for videos is limited to the Facebook mobile app, so deleting that from your smartphone means you won't have to deal with it. If you really like using Facebook's mobile app, however, you can disable the audio-on default in its settings.
Considering how many people never bother to change default settings on websites and in apps, it's a safe bet we're all about to hear a lot more Facebook audio than we want.