LONDON – Former UK Deputy Prime Minister Sir Nick Clegg is joining Facebook's as Vice-President of Global Affairs and Communications. The move signals Facebook turning to politicians as it faces mounting criticisms from consumer watchdogs and governments around the world.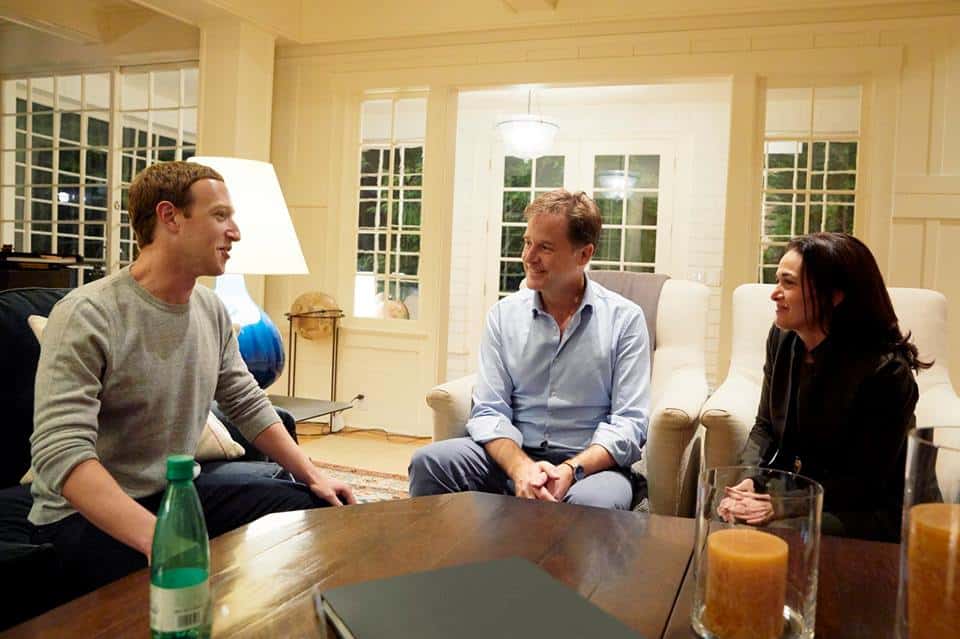 Making the announcement on Facebook, the ex-leader of the Liberal Democrat party said:
"Having spoken at length to Mark [Zuckerberg] and Sheryl [Sandberg] over the last few months, I have been struck by their recognition that the company is on a journey which brings new responsibilities not only to the users of Facebook's apps but to society at large. I hope I will be able to play a role in helping to navigate that journey."
The new role will begin on Monday, with Sir Nick reporting to Ms. Sandberg. He will relocate to California with his family in early 2019. Sir Nick has previously criticized tech giants such as Facebook for the ways in which they reduce the tax they pay in the UK.
Politics and Tech
In his new role, Sir Nick will help Facebook navigate key upcoming issues, including fake news, data protection and the potential for government regulation in the UK and Europe. Writing for The Guardian today, he said, "it is time to build bridges between politics and tech".
Ms. Sandberg also posted on the news, saying:
"Our company is on a critical journey. The challenges we face are serious and clear and now more than ever we need new perspectives to help us through this time of change."
Controversial figure
Sir Nick Clegg became a controversial figure in British politics. He shot to prominence in the UK during the 2010 General Election campaign, leading his party into government for the first time. However, a lot of that support fell away when the party went back on a key pledge not raise university tuition fees for students.
Sir Nick lost his seat in parliament in the 2017 General Election. He has since been a high-profile figure in the anti-Brexit movement in the UK. He said he has "mixed feelings about leaving the UK's public debate about the future of our country's relations with the rest of Europe."