Apple is being sued because a faulty iPad battery caused a New Jersey apartment fire in 2017, killing the occupant (via AppleInsider).
[Lawsuit Claims Apple Forced People to Buy Chargers]
Bradley Ireland of Pasippany, New Jersey suffered fatal injuries due to a defect in the battery pack of his iPad. Now his daughter Julia Ireland Meo and son Benjamin Ireland are suing Apple.
Faulty iPad Battery
The subject tablet was unreasonably dangerous and unsafe for its intended purpose by reasons of defects in its design and/or its manufacture and/or a lack of adequate warnings which existed when Defendant Apple placed the subject tablet into the stream of commerce and/or when Defendant distributed and/or sold 'updates' to the subject tablet.
The lawsuit aims three counts against the company: One for Strict Products Liability, one for wrongful death, and one for Survival Action, because Mr. Ireland suffered significant pain and suffering between the fire and his death.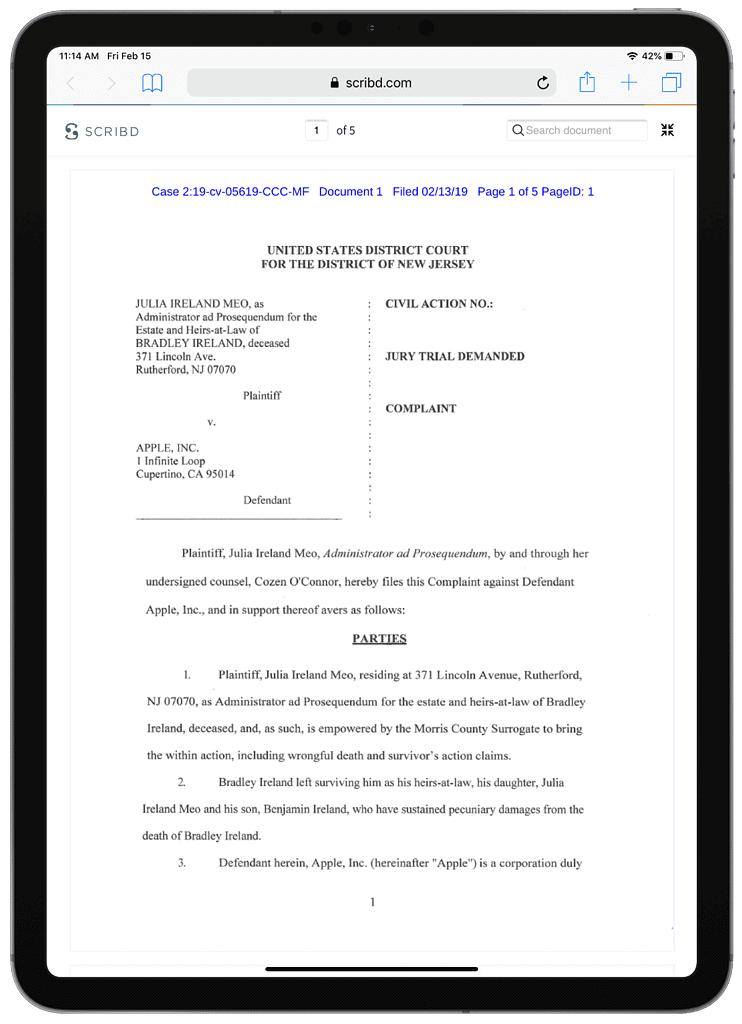 It doesn't mention a specific figure but his children are asking for compensatory damages, interest, costs, and attorney fees.
[Woman Sues Apple After MagSafe Adapter Exploded in her Face]
Photo by Claire Anderson on Unsplash