Fitbit is aiming to draw in potential Apple Watch buyers with its just announced Charge 2 and Flex 2 fitness trackers. Now Fitbit users can track their cardio fitness level, link to their smartphone GPS, swap wrist bands, and more.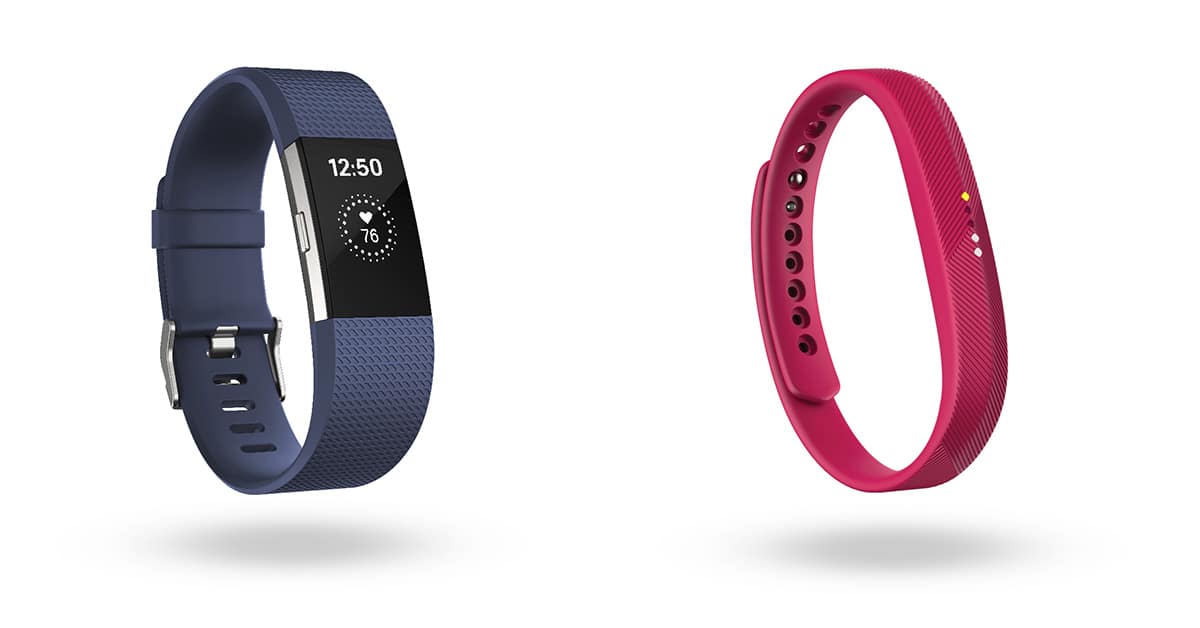 Charge 2
Along with the usual daily step count and sleep tracking, Fitbit's Charge 2 offers multiple sport and workout type tracking, heart rate monitoring, cardio fitness level tracking, and links to your smartphone's GPS for location tracking. It also includes guided breathing sessions and reminders to move, displays smartphone, call, text and calendar alerts, and Fitbit is trying to make the Charge 2 more fashionable with interchangeable bands and watch faces.
Flex 2
The Flex 2 is 30% smaller than the previous model, tracks tracks steps and sleep, logs swimming activity, reminds users to move, supports call and text notifications, and offers interchangeable wristbands, bangles, and pendants. Vera Wang, Public School, and Tory Burch are designing Flex 2 bands and accessories, too.
Both are offering features Fitbit hopes users will find more appealing than Apple Watch, and at a lower price. The Charge 2 costs US$149.95 and the Flex 2 is priced at $99.95—well below the Apple Watch's $299 entry point. You can't, however, add apps to Fitbit's devices like you can with Apple Watch.
The Charge 2 and Flex 2 are available for pre-order now, which is a smart move since Apple may steal the smartwatch and fitness tracker limelight at its September 7th media event. Apple is expected to show off the iPhone 7 at the event, and possibly a new Apple Watch with built-in GPS and barometer, too. Charge 2 will ship in late September, and Flex 2 some time in October.