Spotify for the Apple the Apple Watch is on its way, and we now have a first look at the app. However, the functionality is pretty basic at this stage, with the app mainly acting as a Spotify controller.
A video of an early beta version of the app has appeared online, so we can get a bit of an insight as to what is in store.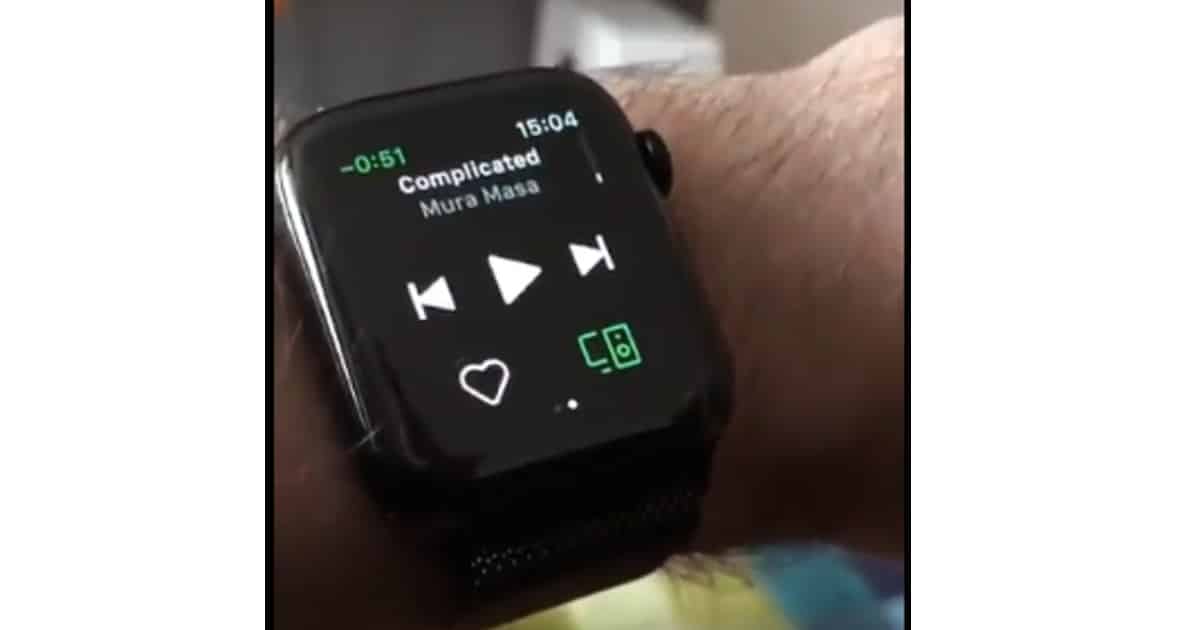 What Is in the Spotify Apple Watch App?
Users can select playlists and play them in shuffle mode in the app. The 'Now Playing' screen has received an upgrade, allowing users to favorite songs to add them to their library. There is a new Spotify complication for easy access to the app from the home screen. Users can also use the app to jump between playback devices connected to the same WiFi network.
Those with an Apple Watch Series 4 will get audio and haptic feedback when they adjust the volume using the digital crown.
And What Isn't?
At the moment you can't set shortcuts to specific playlists or access individual songs. Nor can you see what is playing via the Apple Watch home screen. The app also does not offer offline support to play Spotify music away from an iPhone to an Apple Watch using LTE.
A lot of this is the kind of functionality that users had been hoping for and will surely come about at a later stage of development.
A quick look around
The Verge's Tom Warren got a glimpse of this early version of the app. He said that the "app is mainly used as a Spotify Connect controller to let you change music on an iPhone or any other device that's playing Spotify content and linked to your account."
He posted a short clip of him using the app on Twitter:
You have to be an official tester to access Spotify for Apple Watch at the moment.