In an investigation by the Associated Press, it turns out that even if you've turned Location History off, Google tracks you anyway. And it doesn't matter if you have an Android phone or iPhone.
[A List of Google Alternatives You Can Use]
Google Tracks You
Google has a good privacy settings page where you can control some of the things about your Google account. When it comes to Location History, you can turn off and delete locations.
But when the support page says: "You can turn off Location History at any time. With Location History off, the places you go are no longer stored," Apparently the company is lying. AP found that even with Location History paused, some Google apps automatically store time-stamped location data without permission. Examples:
When you open Google Maps, Google stores a snapshot of where you are.
On Android, automatic daily weather updates pinpoint where you are.
Some Google searches pinpoint "your precise latitude and longitude" accurate to the square foot, and store it in your account. Even if the search has nothing to do with location.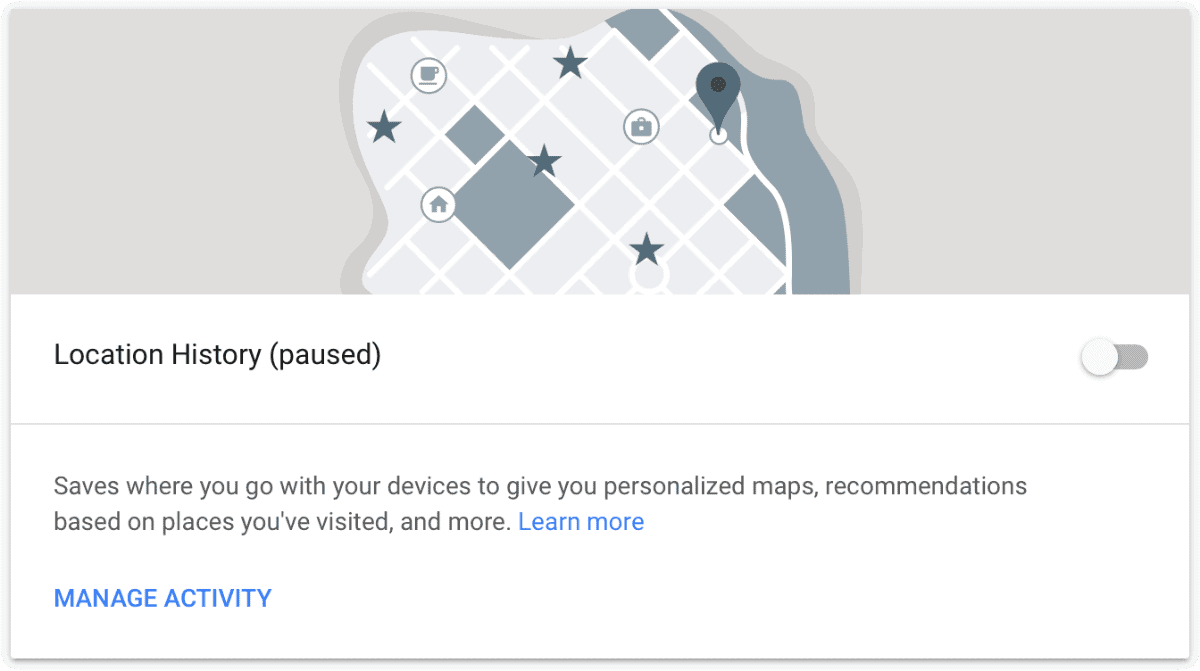 Jonathan Mayer, a computer scientist at Princeton, told AP that this user preference violation is wrong:
If you're going to allow users to turn off something called 'Location History,' then all the places where you maintain location history should be turned off. That seems like a pretty straightforward position to have.
In a statement to AP, Google said that you can prevent the saving of location snapshots by turning off another setting called Web and App Activity. But this isn't clear to people, as it doesn't mention location at all.