Hacker group Shadow Brokers dumped a new cache of NSA tools on Friday, and some are calling it, "the worst thing since Snowden." Shadow Brokers has released other NSA tools, including a cache of old Linux hacking tools last Sunday. But Motherboard reported that the Windows tools released in the newest cache are the hacking equivalent of a bomb.
FUZZBUNCH NSA Windows Tool Dump
The Windows tools are filled with zero day exploits, unknown software security holes where the vendor has had zero days to patch. The worst tool in the new cache is codenamed FUZZBUNCH.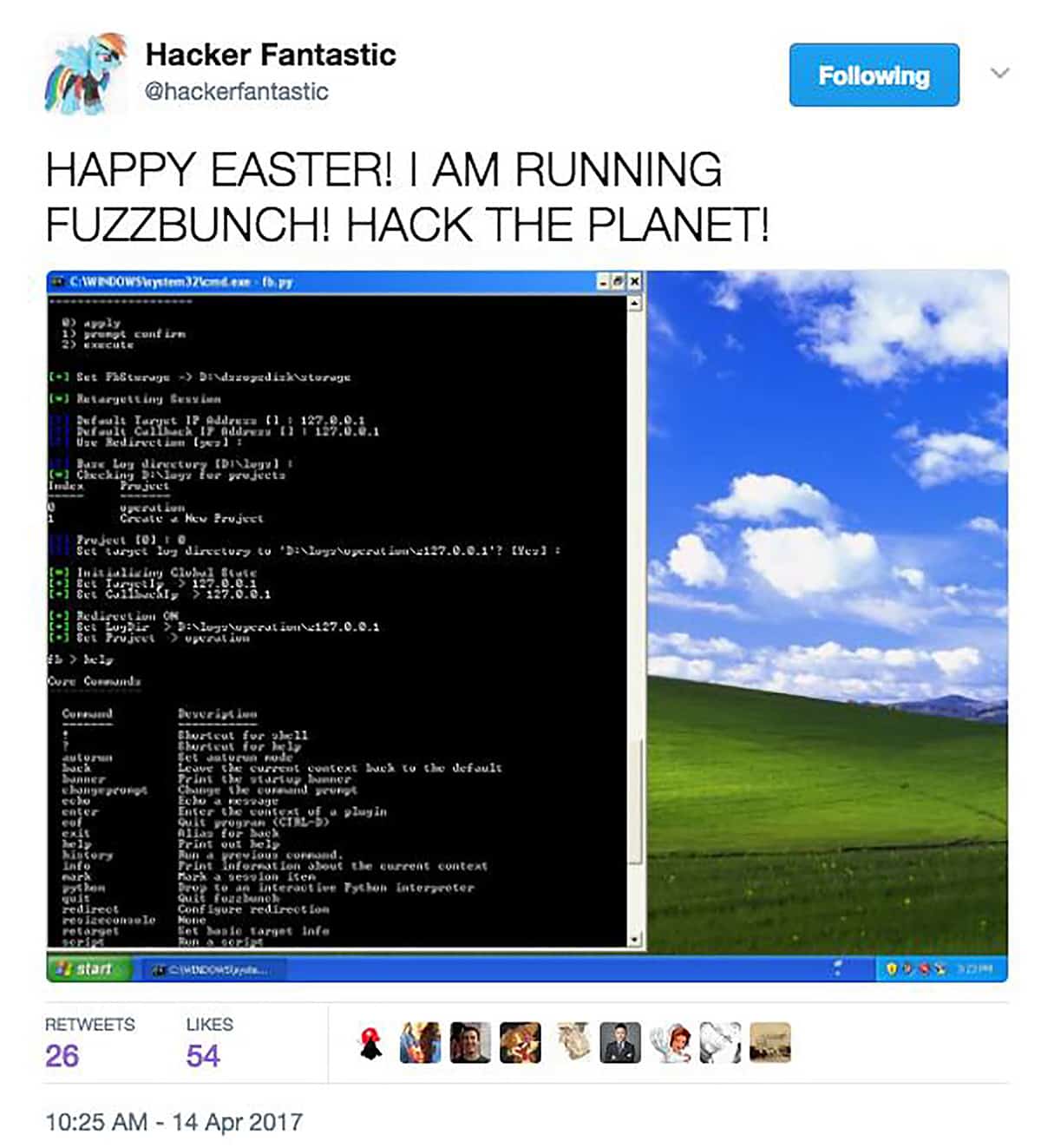 This is a toolkit called "the closest thing to a cyber weapon since Stuxnet," and it contains plug-and-play exploits. Worse, it's easy to use, which means that virtually anyone can use it to hack into Windows computers.
Millions of Windows computers all over the world are vulnerable. The tools date to around 2013, so Windows 10 isn't affected. But FUZZBUNCH can affect every other Windows version, including Windows server editions. Server editions NT, 2000, 2003, 2008 and 2012 are also affected. Consumer editions XP, Vista, Windows 7 and Windows 8 are vulnerable too.
All of the tools can be repurposed into even more dangerous weapons, or used as-is. We can expect a big increase in Windows hacks over the next several weeks or more.
Better Mac
Writing for an Apple website means that I recommend people use macOS for laptops and desktops. But I won't pretend that Apple's systems are completely safe, and we've seen an increase in Mac malware—particularly trojans—over the past couple of years.
But this dump is scary, and it makes me happy that I'm a Mac user.