Is augmented reality the future of HomePod? A HomePod patent uncovered over the weekend shows an AR headset as a controller (via Patently Apple).
[How to: Fix Apple TV Refusing to Play Sound through HomePod]
AR HomePod
A diagram from the HomePod patent shows how it can act as the home automation hub. Using Siri via HomePod, you can use it to control various smart appliances. And it also showed an AR or MR (mixed reality) headset.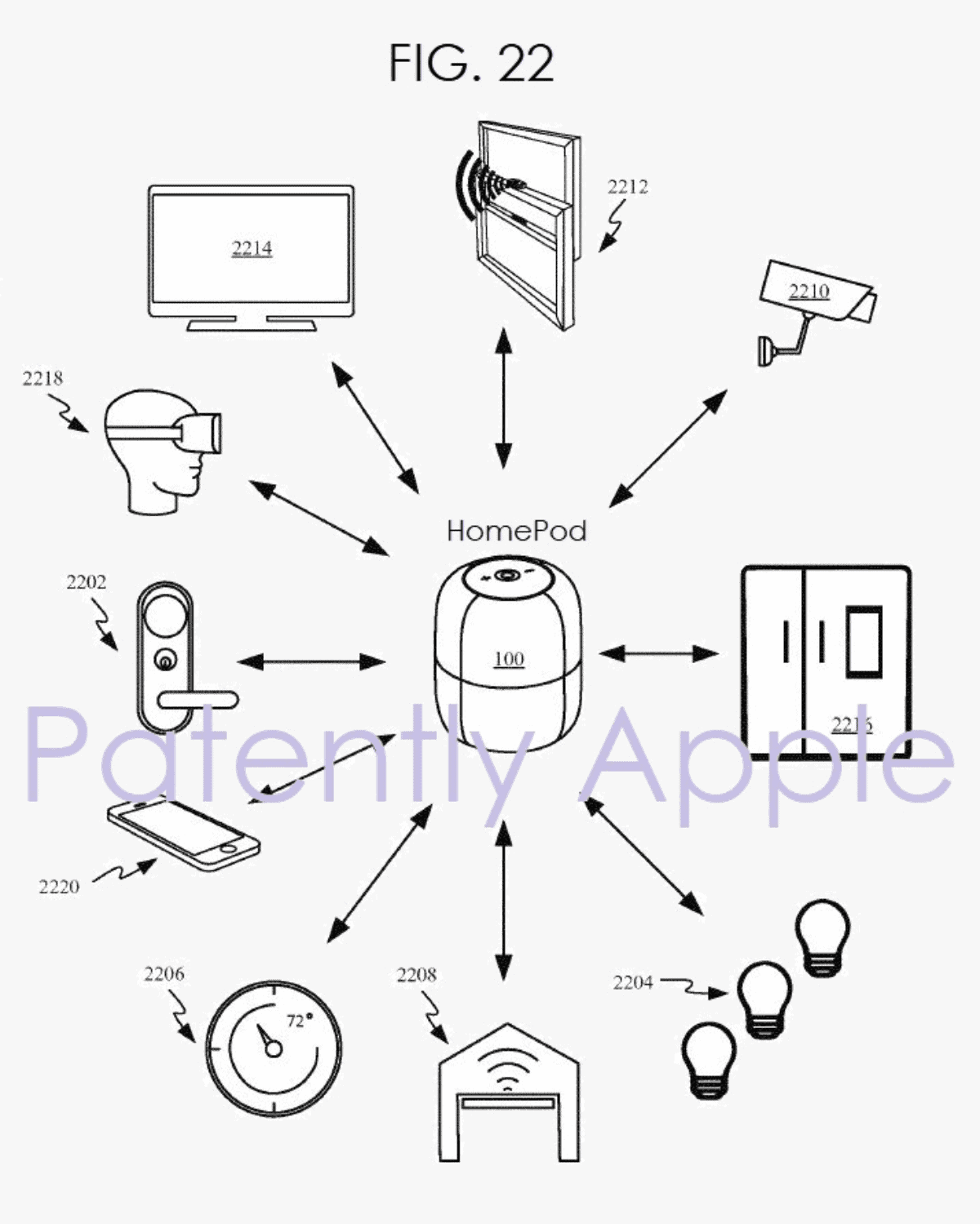 Wearing the headset a person would see special interfaces allowing them to control the HomePod:
In some embodiments, the array speaker can be configured to interact with wearable display #2218. The wearable display can take the form of augmented reality or virtual reality goggles that present digital content to a user. When the wearable display is an augmented reality display it can overlay various control interfaces around 'array speaker'.
For example, the HomePod could display a virtual equalizer a person could use to configure the sound. In another scenario, an AR overlay could show you exactly which areas of the room the HomePod's audio can reach. Using a headset like this, you could fine tune the audio for your home.