Apple Watch Series 3 began shipping a couple days ago, and iFixit gutted one so we can all see what's inside. What they found was essentially an Apple Watch Series 2 with a couple changes.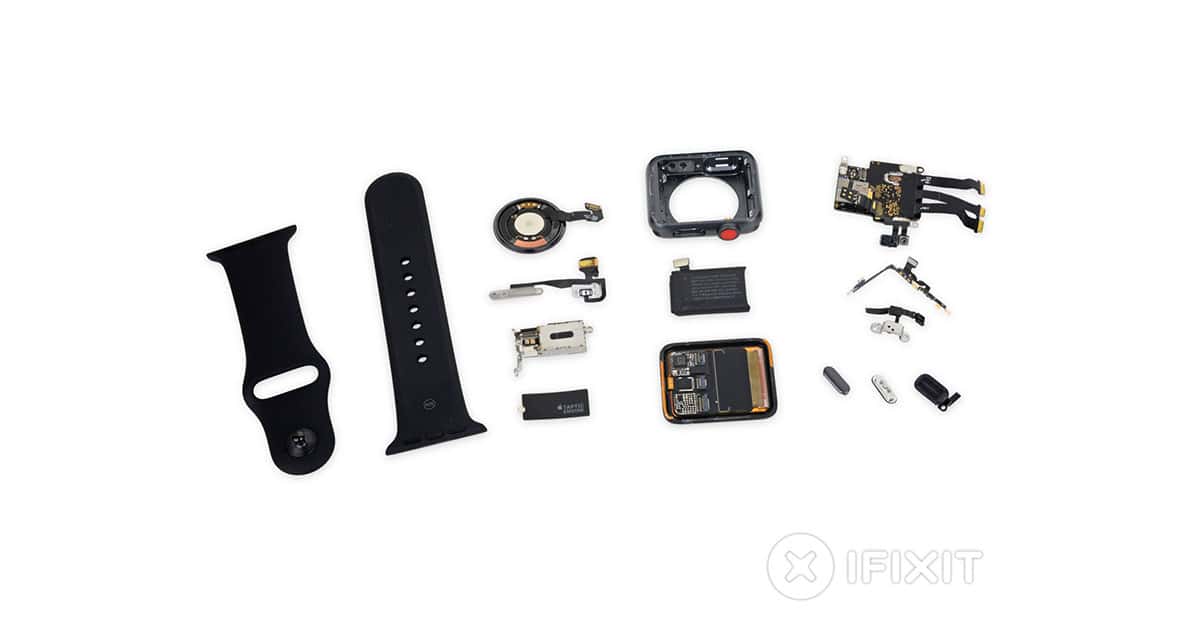 First up is the new battery, which is only 4% more powerful at 1.07 Whr compared to the Series 2 at 1.03 Whr. Considering Apple Watch needs to be recharged every day it would've been nice to see a higher capacity battery this time around.
Next up is the barometric sensor, or altimeter, Apple touted when during the watch unveiling earlier this month. There was a barometric sensor in Apple Watch Series 2 as well, but it was in a different location and apparently wasn't doing much. Now that Apple is bragging about the sensor maybe we'll see it get some real use.
iFixit says the antenna placement hasn't changed much, and considering how little has changed inside the watch it's likely Apple Watch Series 2 was designed with LTE support in mind even though the feature didn't show up until Series 3.
Apple is touting the barometric sensor, Siri speaking replies, and LTE support (in some models) as the big Apple Watch Series 3 features. Apple cut the Series 2 models from its lineup, and considering the feature similarity with the new models that's no surprise.
You can check out the full Apple Watch Series 3 teardown at the iFixit website.