Instapaper discontinued its Apple Watch app with its latest iPhone app update. The Apple Watch version of the app let you listen to articles you tagged on your iPhone, iPad, or Mac with its text to speech feature.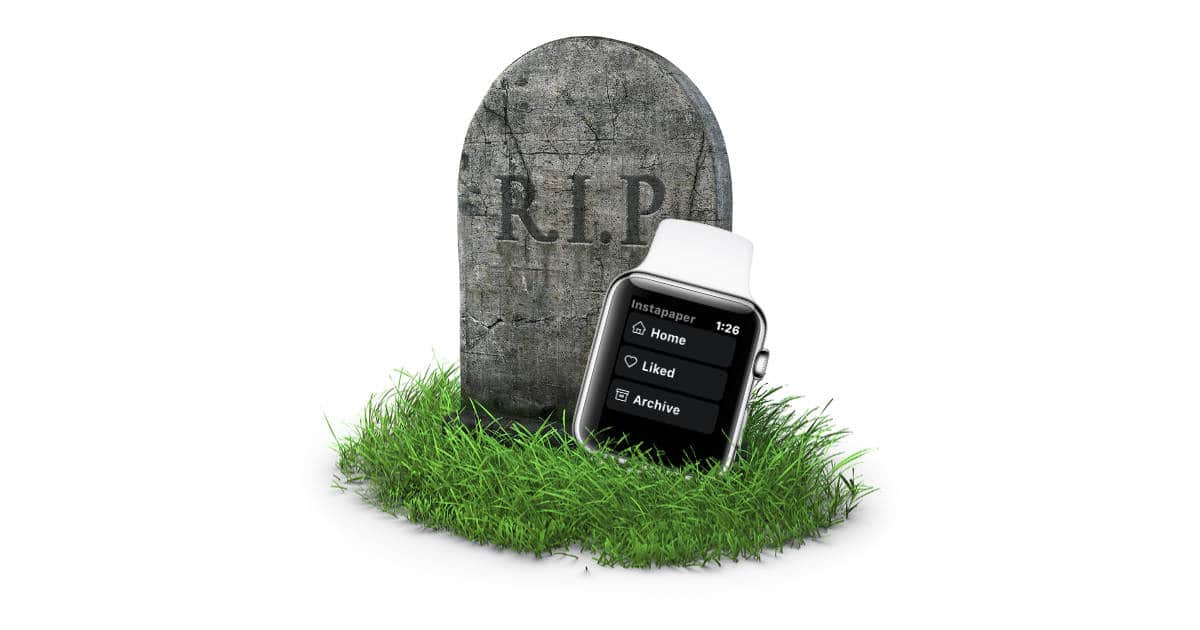 Instapaper is a service that lets you tag web pages to read later. It's available in web browsers as well as the iOS Instapaper app.
The reason behind Instapaper's demise on Apple Watch is just like so many other apps: It isn't worth it for developers to update their apps from WatchKit 1.0. Apple deprecated the older Apple Watch SDK and is requiring watchOS 4 SDK or newer for current apps.
[Apple Won't Accept watchOS 1 App Updates Starting in April 2018]
Brian Donohue confirmed on Twitter the need to update the app from the deprecated Apple Watch developer tools was behind the decision. He said, "Apple deprecated watchOS1 apps, we considered rebuilding it but usage was so low that it didn't make a lot of sense."
@instapaper Why the decision to remove the Apple Watch app?

— Skip Rynearson (@skip_rynearson) August 2, 2018
[Instapaper Temporarily Shutting Down in European Union for GDPR]
Instapaper stopped its service in the EU while it works on GDPR compliance. It's still down and there isn't any word on when it'll be up and running again.