There's a chance that iOS 11.4 will bring HomePod Calendar support. Calendars on the HomePod haven't been available so far, with Siri unable to support iOS Calendars. But in iOS 11.4 beta 3, a new setup interface showing a Calendar icon was found (via 9to5Mac).
[HomePod Real World Review: Is it Worth $350]
iOS 11.4 HomePod Calendar
As you can see in 9to5Mac's image, when you set up the HomePod, it now includes the Calendar icon. Before the only icons were for Messages, Reminders, and Notes. The description hasn't changed though, so right now we don't know if this is official yet.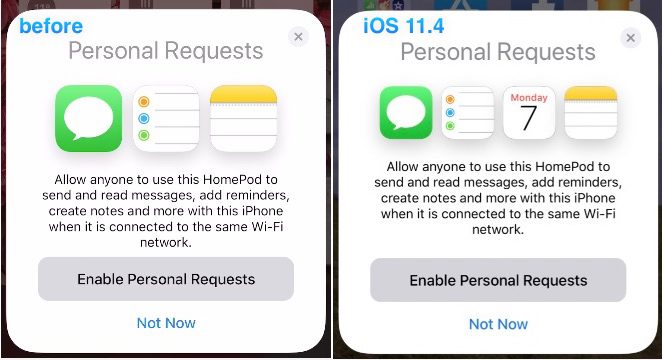 Although iOS 11.4 betas are out, beta software for HomePod isn't available yet, but it should be coming in the next few weeks.