Apple had some interesting advice for our own Adam Christianson when he tried removing one of his children from his iCloud family sharing plan. That advice? He was going to have to transfer his kid to another family.
"It's my fault, really," Mr. Christianson said. "Maybe I should have read the Terms of Service a bit more closely before enabling Family Sharing."
Ouch. While true, it still seems a bit drastic. I mean, sure, our iPhones, iPads and Macs sometimes feel like family members, but would Adam Christianson ditch his kid? And is that even legal?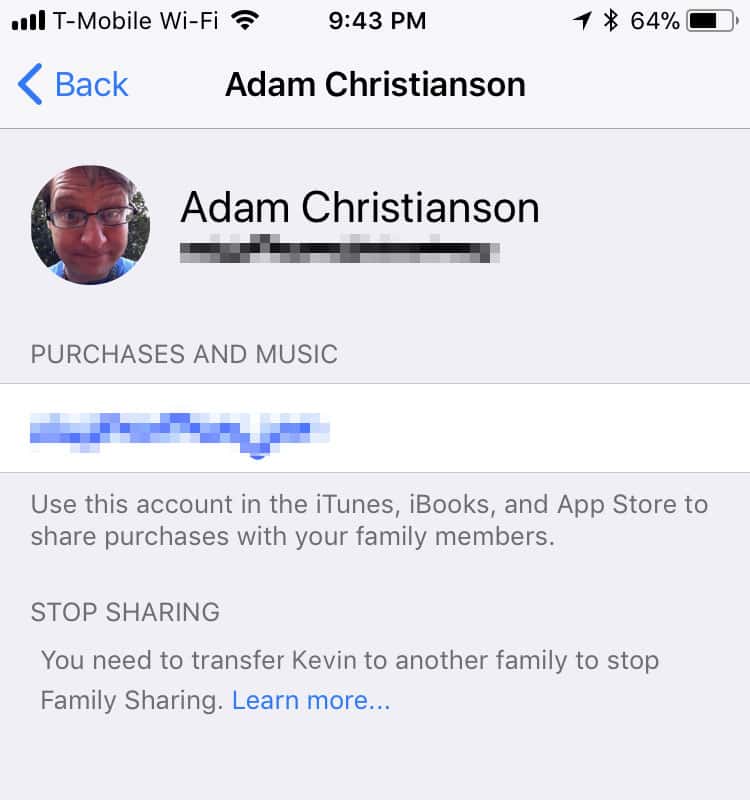 OK, we're kidding. Mostly. And Apple telling us to transfer a kid to another family is clearly just a semantic lapse. But, there's a serious heart to this, too. We've been talking about the attention to detail that's feels absent from Apple these days, and this is a sharp example. Someone at Apple should have caught this, and the text should read "transfer Kevin to another family sharing plan."
If you tap through to the Learn more… link, there's an explanation that the transfer requirement only applies to children in a family sharing plan who are under 13.
Mind you, this story has a happy ending. After much discussion in the family and consultation with the TMO brain trust, Kevin was retained in the family and remains a happy Christianson.