It's only been about two weeks since it launched and the iOS 12 user base is already at 46% of devices, according to analytics company Mixpanel (via MacRumors).
iOS 12 User Base
Right now iOS 12 installation is at 46.25 percent of devices, while iOS 11 is on 46.57 percent of devices. The number is sure to increase in the future, especially given the stable and speediness of iOS 12. It supports more devices than ever, including older models.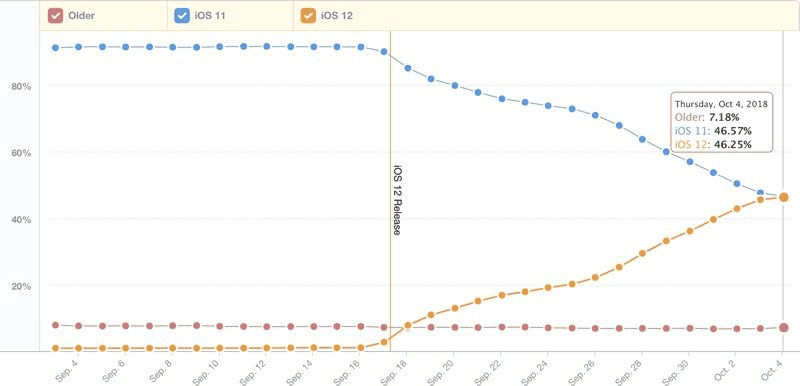 Apple hasn't released its own numbers though, and Mixpanel is known for overestimating iOS adoption rates compared to Apple. iOS 12 adoption rate is faster than iOS 11 and is around the same levels of iOS 10, which was on 48.16 percent of devices two weeks after launch.