It was confirmed this week that Apple's new A10X SoC, which powers the 2017 iPad Pro, is built on TSMC's 10nm FinFET process. This represents an unusual step in Apple's hardware development that sees the iPad receive the latest processor architecture before the iPhone.
The discovery was thanks to an analysis by TechInsights, which extracted an A10X chip out of one of the new iPad Pro models. The TechInsights team examined the A10X in comparison to its predecessor, the A9X, which was fabricated on the 16nm process.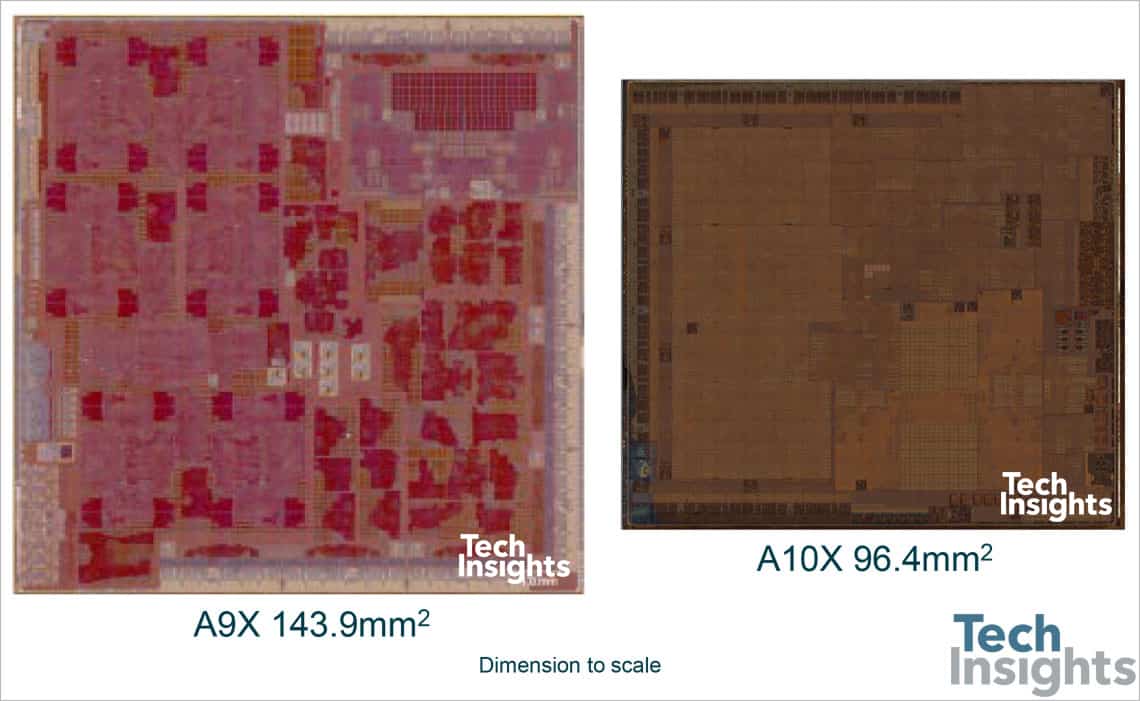 Compared to the A9X, the process shrink to 10nm for the A10X has allowed Apple to increase CPU cores from 2 to 3, and L2 Cache from 3MB to 8MB, while also significantly decreasing the overall size, from 143.9mm2 to 96.4mm2, resulting in better power efficiency.
AnandTech, in its coverage of the TechInsights results, provides a handy graph showing how the size of Apple's iPad-focused "X-series" SoCs has evolved over time.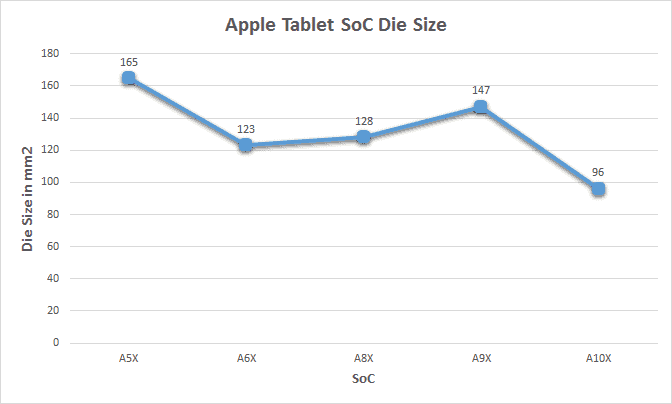 As for graphics, the analysis shows that the A10X has a very similar GPU design to both the A9X and A10 found in the iPhone 7. This confirms, unsurprisingly, that Apple is sill using GPU designs from Imagination Technologies, the British tech firm that Apple announced it plans to dump in the next year.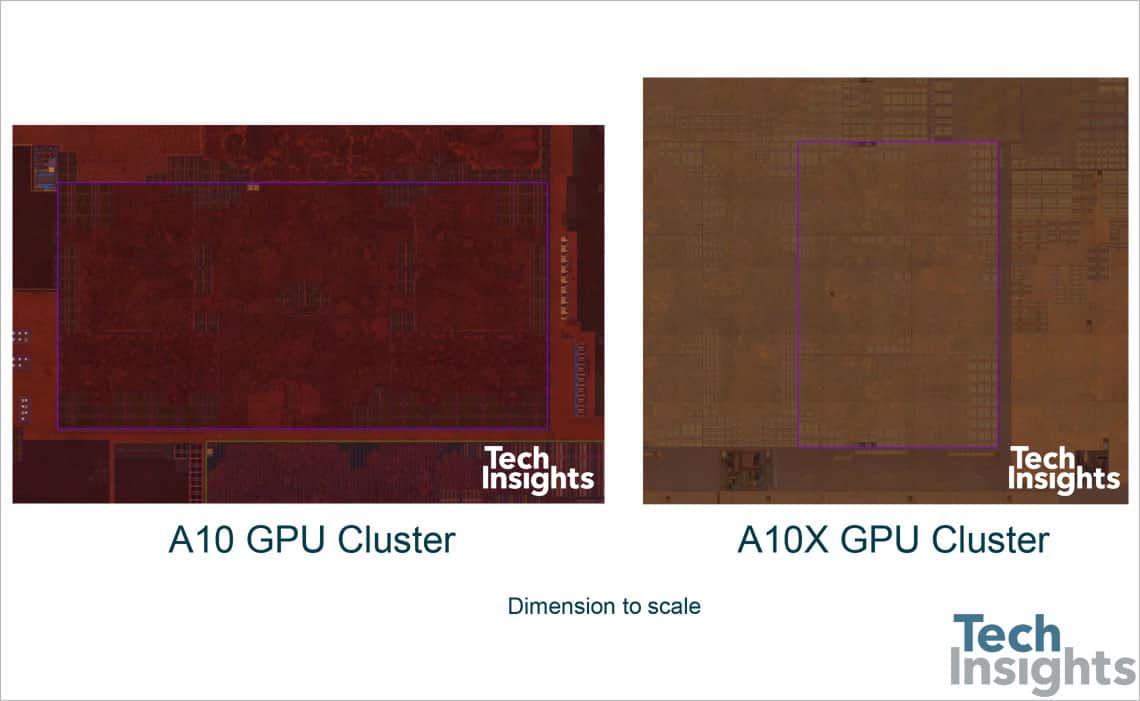 The iPhone 8, set to launch this fall, will feature Apple's A11 SoC, which is also expected to utilize the 10nm process. As mentioned previously, the iPhone's move to 10nm after the iPad is unusual, as Apple has traditionally introduced a new process on the iPhone in the fall, and then adapted it to the "X-series" SoC for the iPad the following year.
With relatively little changes to the core features of the A10X compared to the A9X, it is suspected that Apple is using the early introduction this smaller process on the iPad both for moderate power savings and, more importantly, as a mass production test of its 10nm design and process before it moves to the much higher volume iPhone 8 later this year.