Apple began pre-orders for the iPhone 8 and iPhone 8 Plus, along with the Apple Watch Series 3 early Friday morning and by the time everyone started heading to work shipping delays on many configurations were slipping out beyond the original September 22nd delivery date.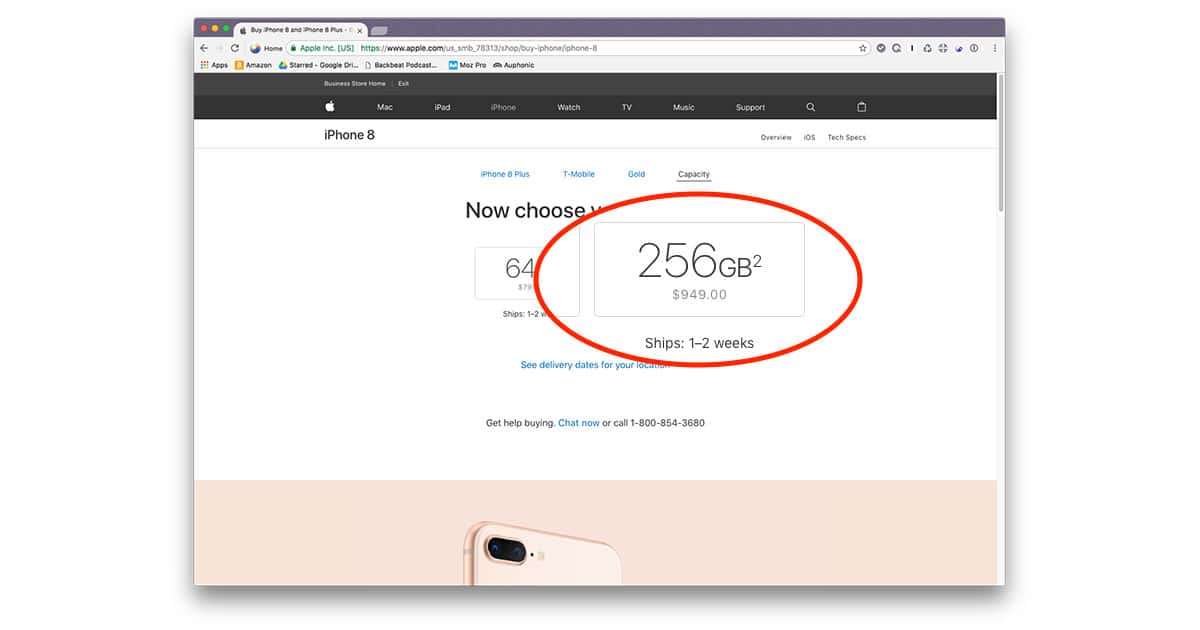 Pre-orders for the new iPhone and Apple Watch models started just after midnight pacific time Friday morning and initially showed Friday, September 22nd delivery targets. Within a few hours, however, that was changing.
iPhone 8 and 8 Plus delivery dates changed from September 22nd to 1-2 weeks for most models, but only on T-Mobile and Sprint. Either they're selling more than AT&T and Verizon, or they had a lower inventory.
Apple Watch Series 3 is generally available for a September 22nd delivery, unless you want cellular connectivity. The LTE-capable Apple Watch models are showing a 2-3 week delivery window, and that could extend even more as the day goes on.
Pre-orders for Apple TV 4K started this morning, too. The 32GB model still shows delivery on September 22nd, but the 64GB model already shows 2-3 weeks.
The order process was smooth and hassle free for buyers who were up early. In most cases completing an order took only a couple minutes. If you weren't able to get a September 22nd delivery date, but still want Apple's latest gear on say one, your best bet for now is to make an early trip to your local Apple store next Friday.