The latest iPhone 8 leak comes in the form of a photo showing what claims to be smartphone's motherboard.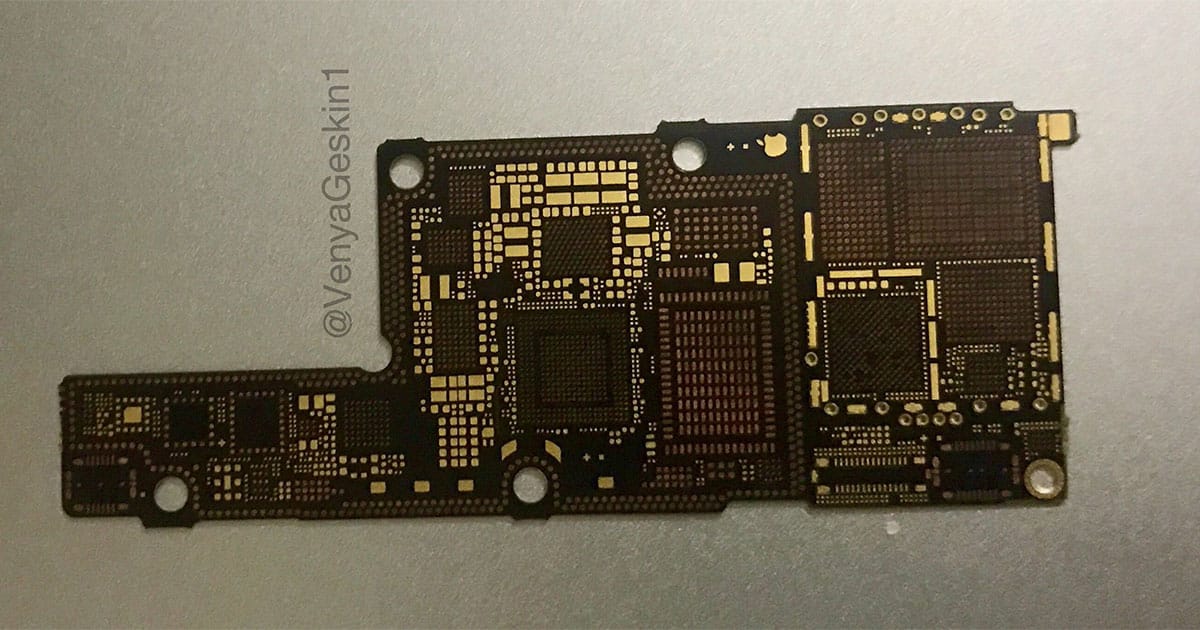 The photo comes courtesy of Benjamin Geskin's Twitter account where he identifies the shot as one piece of a two-layer circuit board assembly. The shot fits with rumors that Apple is planning to use multi-layer circuit boards in the iPhone 8, although it's far from an actual confirmation. For that, we need Apple to announce and release the iPhone 8, and then for iFixit to strip one down.
#iPhone8 PCB

(One of the 2 layers) pic.twitter.com/VAYhzQnMuS

— Benjamin Geskin (@VenyaGeskin1) August 26, 2017
Geskin also shared a photo of what he says is the phone's OLED display assembly. Assuming it's legit, there won't be a physical Home button. That's in line with reports saying the new model will have an edge-to-edge display, although it doesn't answer the question about whether or not it'll have Touch ID sensors embedded in the glass.
#iPhone8 Displays

At the moment, the price of these displays is US$5000 on the Chinese black market.

(via https://t.co/5NIfQH97FV) pic.twitter.com/zFMSWsyPAR

— Benjamin Geskin (@VenyaGeskin1) August 26, 2017
The iPhone 8 will reportedly have an OLED screen that's about the size of the iPhone 7 Plus display, but packed edge-to-edge in a body that's slightly larger than the iPhone 7. The phone will have a virtual Home button and the Touch ID sensors may be in the glass or possibly on the back of the phone. Other reports say Apple is ditching Touch ID on the new phone in favor of facial recognition.
Apple is expected to host an iPhone launch media event in September where the 7s, 7s Plus, and 8 models will be introduced. The company may also use the event to unveil Apple Watch Series 3 and a 4K Apple TV.
Reports say Apple's media event will be on September 12th, which would put iPhone pre-orders on September 15th with sales and first deliveries on September 22nd.