Within Messages on the iPhone or iPad, adding in a line break is easy—you just press Return.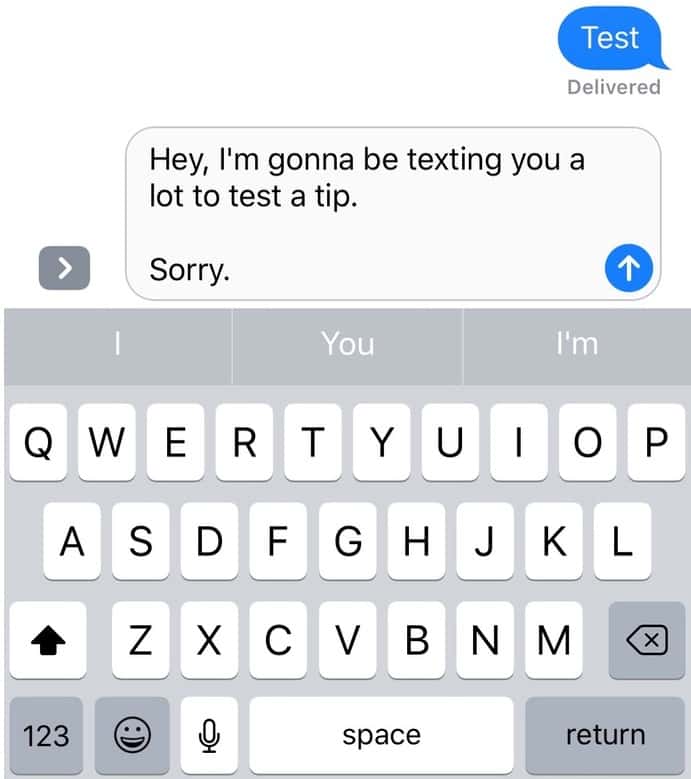 In order to send the message, of course, you've gotta touch the little blue up-arrow thingie. On the Mac, however, pressing Return on your keyboard will actually send your message, so what if you'd like to add a line break instead? Well, it turns out that holding down the Option key and pressing Return will put one in, and you could use this Option-Return shortcut to insert multiple line breaks if you wanted to.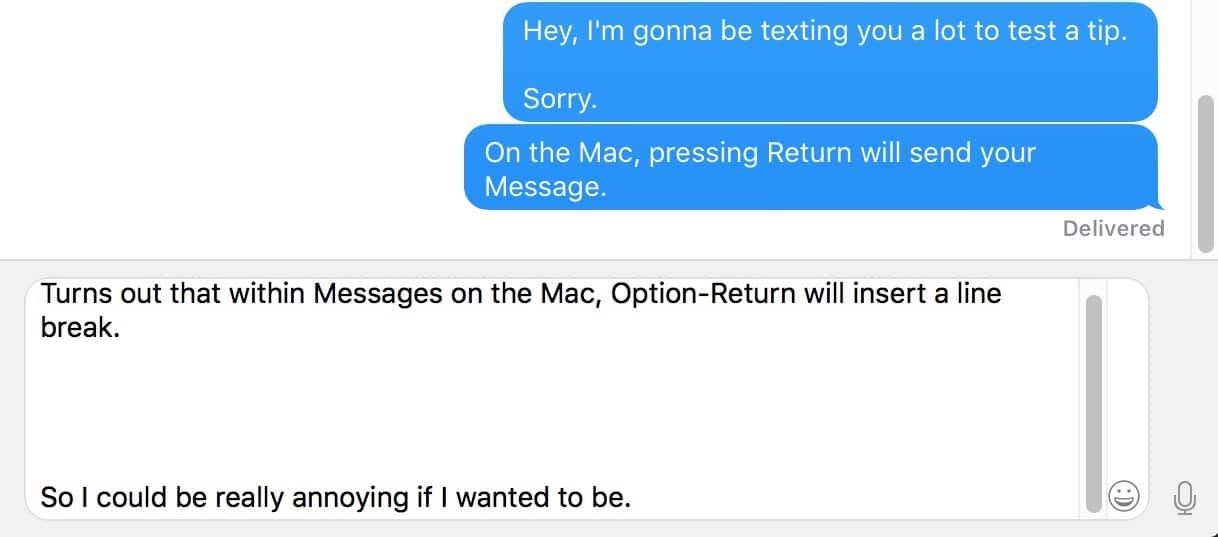 Neat! But just because you all are some of my favorite people, here's another trick. If you click on a conversation in Messages to select it in the sidebar…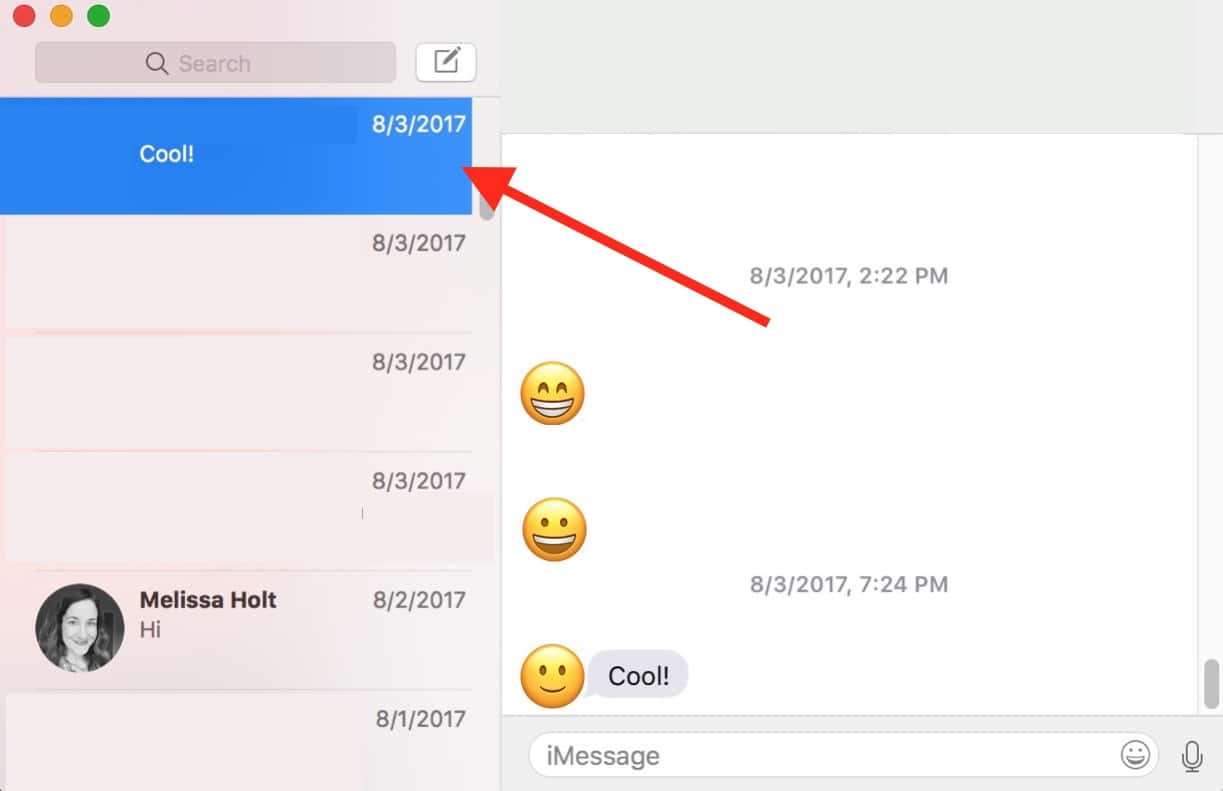 …and press Option-Command-E, Messages will switch you to Mail and start an email with all of the participants in that conversation!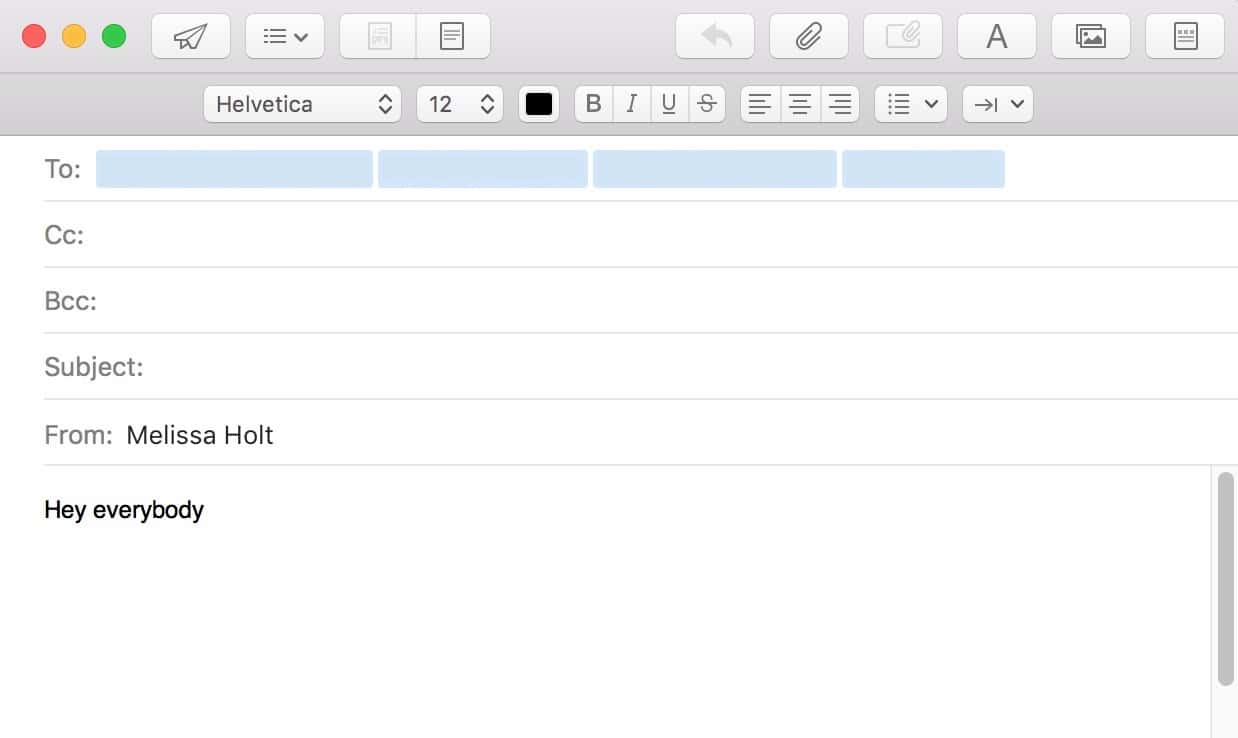 It really works. I mean, you can't tell because I blocked out my friends' names, but you can take my word for it.