Holiday travel can be pretty hectic, but it's possible to cut out at least a little of the stress. Check out these iPhone apps that can make your travels easier and your trip experience more fun.
TripIt
TripIt is the go-to app for keeping track of your flights, hotel bookings, and car reservations all in one spot. It syncs with your calendar and builds an itinerary for your trip, plus it can check your email and automatically add flight and other travel information to your account. The Pro version adds real-time flight alerts, alternate flight searches, and more. TripIt is free, and TripIt Pro is a US$48.99 a year subscription.
Flight Update Pro
Flight Update Pro lets you track your flights along with the flights of anyone coming to visit you. It offers real time updates on flight status, shows departure and arrival gates along with luggage claim information, syncs with TripIt, adds your flights to your calendar, shows the weather for your arrival, and more. Flight Update Pro costs $6.99.
Dark Sky Weather
Apple's Weather app is fine, but it doesn't always show accurate information for exactly where you are. That's where Dark Sky Weather comes in. The app gives you hyper-local weather so you know if it's going to rain for your exact location—and when. It also alerts you if it's about to rain or snow, includes minute-to-minute forecasts for the next hour, and detailed forecasts for the coming day or week. Dark Sky Weather is priced at $3.99.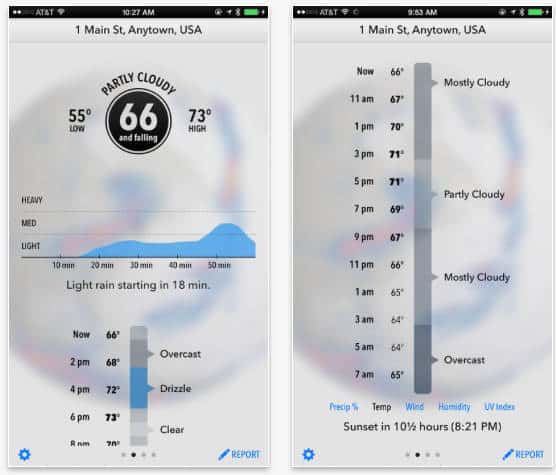 TripAdvisor
Relying on friends and family to tell you what's cool to see when you're visiting doesn't always work out. TripAdvisor takes care of that problem by listing what's interesting to see and do, rates hotels and restaurants, finds airfare deals, and more. TripAdvisor is a free download.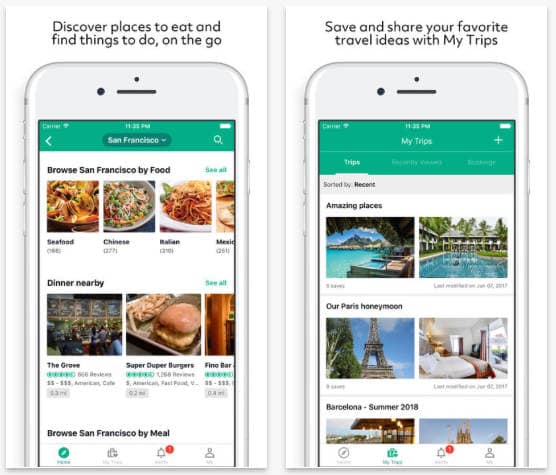 TunnelBear
A reliable VPN service is a good thing to have when you're getting online at public Wi-Fi spots like coffee shops. TunnelBear gives you 500MB of browsing data each month, so if all you need is a way to quickly check email or look up something online you're set for free. If you need unlimited data, that's $9.99 a month or $49.88 a year, and you can use your VPN account on multiple devices at the same time. That means you can have your iPhone and iPad securely surfing with TunnelBear simultaneously.
Airbnb
Sometimes staying with family when you travel is fine, and other times not so much. If you're looking for alternatives to the same old hotels, Airbnb is the place to start. Their app lets you search for places to stay, check prices, and book reservations, plus you can check out reviews from other people. Airbnb is a free download.