Thanksgiving is here, and with it comes Black Friday. We've scoured the web to bring you the best Apple Black Friday deals from popular retailers like Best Buy, Walmart, and more. We'll be updating this article throughout the week, and we'd love any tips on other Black Friday deals for Apple users.
Chargetech Apple TV 4K Giveaway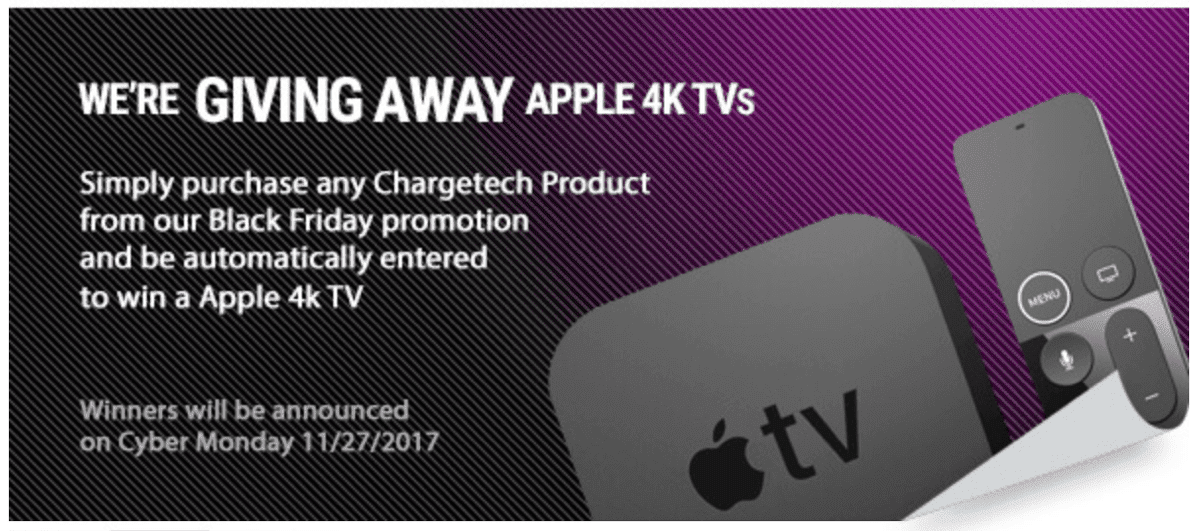 Chargetech is running a giveaway for a 4K Apple TV. All you have to do is purchase any product part of its Black Friday deals, and you'll be automatically entered to win. Winners will be announced on Cyber Monday. Discounted products include:
Pixie Item Tracker
Pixie is an item tracker that lets you find lost items through augmented reality. You attach a Pixie Point tag to your item, and when it goes missing you can open the Pixie app on your iPhone to track it. It's already on sale, but for Black Friday and Cyber Monday, the price will be even lower at 50% off. You can get a pack of two Pixie Points for US$24.99, and a pack of four will be US$44.99.
Best Buy

Best Buy's Black Friday deals start on Thursday at 5:00PM local time. Stores will then close at 1:00AM before re-opening at 8:00AM on Friday. The best Apple Black Friday deals you'll find at Best Buy will include: