It's a pretty safe bet we know what the still unconfirmed iPhone 8 will look like when it's unveiled this fall, and now we have a better idea of how it stacks up size-wise with the iPhone 7s and iPhone 7s Plus. Reports so far say the iPhone 8 will be about the same size as the iPhone 7 and iPhone 7s, and that's exactly what we're seeing in the leaked phone mold photos.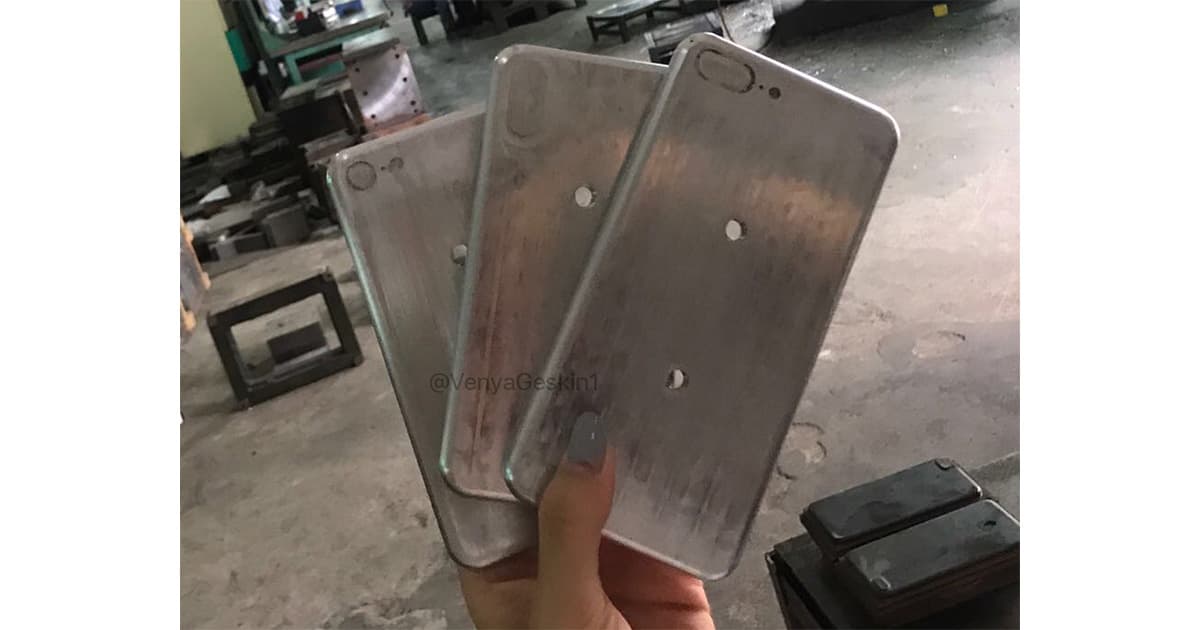 The show the iPhone 8 as just slightly taller than the iPhone 7s, which is also expected to ship this fall. The iPhone 7s will follow Apple's usual pattern of sticking with the same body as the model it replaces—in this case, the iPhone 7—and upgrading the internal components.
The pics come courtesy of Benjamin Geskin who earlier posted renderings of the iPhone 8 he said were based on Apple's CAD files. These metal molds fit with the renderings he and other people have made.
Apple's iPhone 8 will reportedly pack a 5.8-inch OLED screen into a body that's only a smidgen taller than the 4.7-inch iPhone 7 by ditching the top and bottom bezel. The Home button will go away as well to make room for that bigger display. In its place there'll be a virtual Home button and Touch ID sensors will be embedded in the display glass.
iPhone X (#iPhone8) with iPhone 7s and 7s Plus.

Form is 100% confirmed.
Touch ID in power button or display. (99% NOT on the back) pic.twitter.com/Hzj0dihcFe

— Benjamin Geskin (@VenyaGeskin1) May 22, 2017
The iPhone 8 will also sport vertical rear-facing dual cameras, 3d-sensing front-facing cameras, wireless charging support, and a new A11 processor. The new model is expected to be unveiled at a September media event along with the iPhone 7s and iPhone 7s Plus.
Apple hasn't said anything about its iPhone refresh plans, which is standard for the company. Based on the leaks we've seen so far, however, it's a safe bet Apple is launching three phone models this fall, and one will be the suped-up iPhone 8. It's also a safe bet inventory will be limited at first, so be prepared to wait a few weeks before yours arrives.