You can now build a Nintendo Labo VR headset, the company announced recently. It will go on sale April 12.
[Pokemon Sword and Shield Will Bring Generation 8]
Labo VR
Nintendo Labo is a series of DIY cardboard kits you can use with your Nintendo Switch. Labo VR headsets are the latest to join the line in a couple of different sets: A US$40 Starter Set + Blaster with two US$20 add-ons, or the complete set for US$80.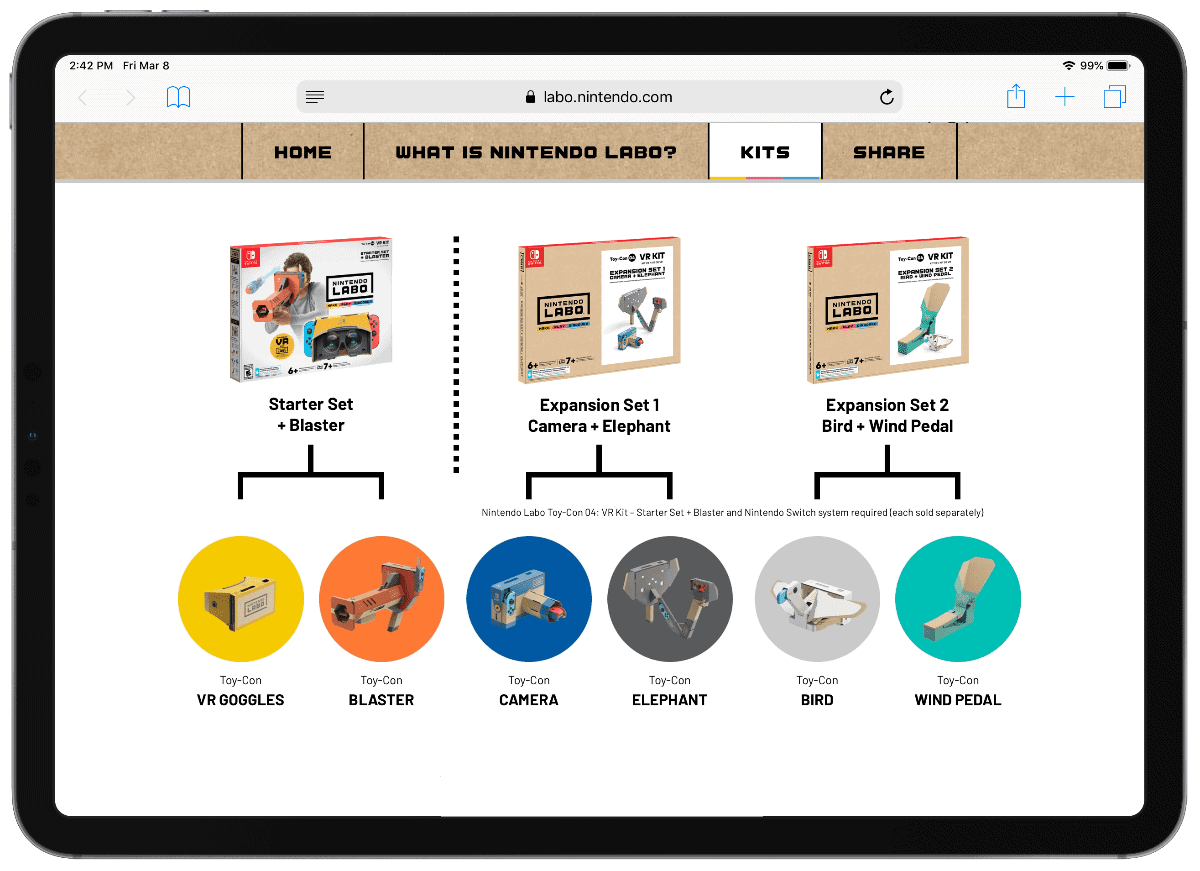 Similar to Google Cardboard, you'll have to hold the headset to your face because there is no headband. Nintendo says this will make the experience more social. The Switch's 720p 60fps display may not be up to par with other VR headsets, but it could still be fun to use.
[How to Play Nintendo Games on PC]