Farewell, white MacBook, because Apple just added you to its vintage and obsolete products list. The 2010 13-inch MacBook with white polycarbonate body joined the unsupported hardware list on May 1, closing the final chapter on the laptop model along with three MacBook Pro models.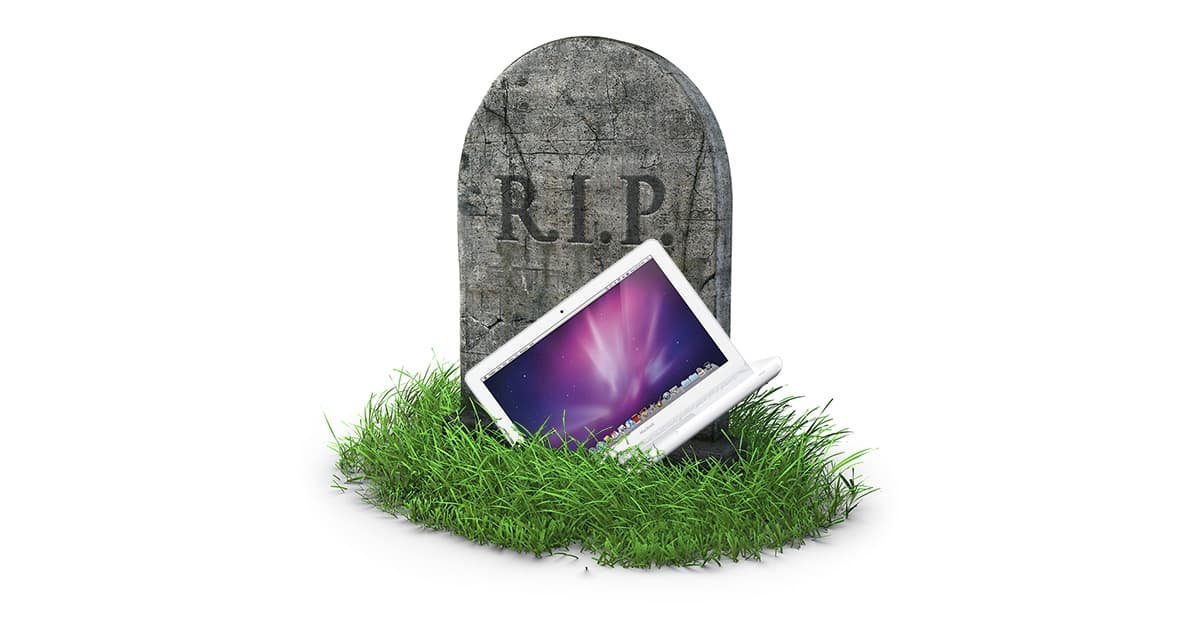 "Vintage" refers to Apple products that were last manufactured at least five years ago, but not more than seven years ago. "Obsolete" products, like the 2010 MacBook, were discontinued more than seven years ago. Macs purchased in Turkey and California are an exception because local law prohibits them from being classified as obsolete.
Vintage products aren't eligible for hardware service unless prohibited by law, and service providers can't order parts for obsolete products.
The full list of Mac models Apple tagged as obsolete on May 1st includes:
MacBook (13-inch, Mid 2010)
MacBook Pro (13-inch, Mid 2009)
MacBook Pro (15-inch, 2.53GHz, Mid 2009)
MacBook Pro (15-inch, Mid 2009)
The polycarbonate body MacBook was available in white or black. The now obsolete model was available between May 2010 and July 2011 and was considered a minor performance upgrade over the model it replaced.
Its US$999 price tag got you a 2.4 GHz Intel Core 2 Duo Penryn processor, 4GB RAM expandable to 16 GB, 250 GB hard drive, NVIDIA GeForce 320M graphics, 802.11a/b/g/n/ Wi-Fi, Bluetooth 2.1 + EDR, and USB 2.0. In comparison, the latest MacBook (April 2016) costs $1,299 and includes a 1.1GHz Intel Core m3 Skylake processor, 8 GB RAM, 256 GB SSD, Intel HD Graphics 515, 12-inch Retina Display, 802.11ac Wi-Fi, Bluetooth 4.0,and USB 3.1 Gen 1.
I still routinely see the white MacBook in use when I'm in coffee shops, so it's hard to believe it joined the obsolete product list. That's a testament to the quality of Apple's hardware designs because you rarely see PC laptops that old still working so well.