I love leather cases for my iPhone. They don't offer the protection of a drop case, but they look great, and that's what counts, right? Here are some of the best leather cases for iPhone X that have crossed my desk in the lead up to Friday's launch.
Vaja Leather Cases for iPhone X
Long-time TMO readers know I've been a huge fan of Vaja cases since the company's Motorola RAZR flip-phone leather case. These folks know leather, and offer many colors and leather textures. Below is the Custom Grip iPhone X Leather Case made with Bridge London Leather in Caterina Capri color. There are 12 colors for this one case, three leather types, and you can also choose the color of the inner lining. Other models allow you to choose multiple colors for your case. They're pricey, though, starting at $119.
Mujjo Leather Cases for iPhone X
There are some less expensive leather cases, too, like this one from Mujjo called Full Leather Case for iPhone X (they have one with a card slot, too). The inside is made from what Mujjo calls a "satin-like microfiber lining." It's available in black, gray, and tan (below), that looks a bit closer to an orange-brown. They start at US$44.95, and are available on Amazon.
Apple Leather Case for iPhone X
I figured I'd get several cases to review, but I needed a case out of the box, so I ordered Apple's Leather Case. OK, I've had an Apple leather case for every iPhone I've owned, but whatevs. In any event, I already have this case, and as expected it's well made. The one shown below is the Product(RED) version. It's $49 from the Apple Store, and it's also available on Amazon at $49.99.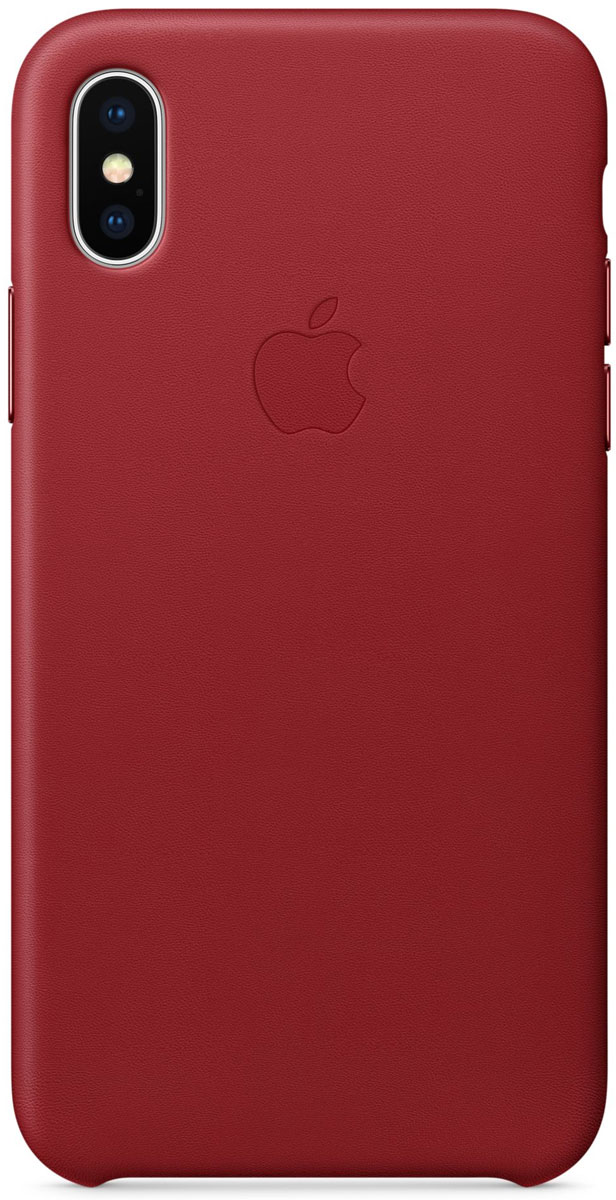 Sena Leather Cases for iPhone X
The Sena Arri Wristlet Leather Snap On Case for iPhone X comes in a two-tone design with a wrist-strap. It's made from Nappa leather with gold-finish hardware, and has what the company calls, "a slight curve on the surface for a better fit in your palm." Sena also said it has drop protection. It's $54.95 through the company's site.
Pad & Quill Leather Wallets for iPhone X
I love Pad & Quill's products. I think it's the stitching. The company has three leather wallet cases, as noted by Jeff Gamet in TMO's wallet case roundup. They belong here, too, because Pad & Quill does leather well. Below is the Bella Fino leather wallet case. It features full-grain leather, 5 card and cash pockets, and a removable, rubber oil coated, snap-on case for "added edge protection and extra grip." It's $89.95 from the Pad & Quill website.