Apple updated Logic on Wednesday to version 10.3.2. This update includes new content in the form of three new drummers, as well as several new features.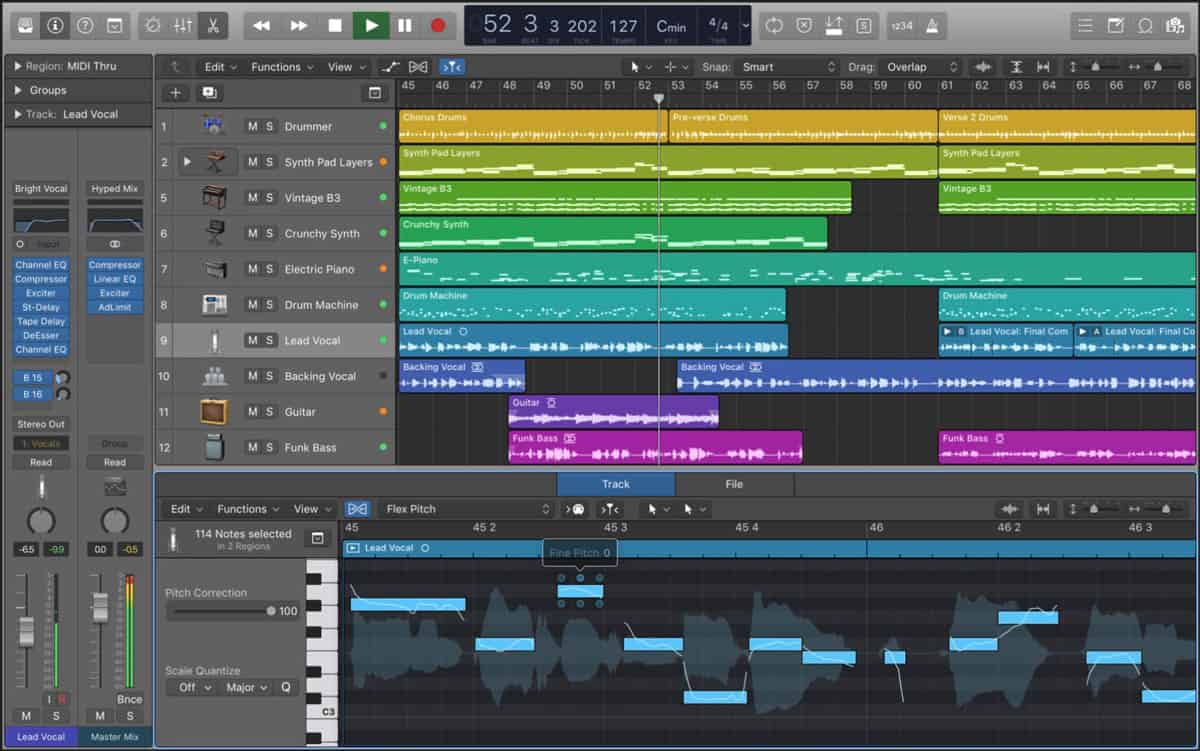 Logic 10.3.2 Patch Notes
• Includes 3 Drummers who play percussion in the styles of Pop, Songwriter, and Latin
• New Drummer loops can be added to your song and then customized with performance controls
• The pitch of an audio region can now be transposed or fine tuned
• Improves responsiveness of the graphical user interface
• Alchemy includes an automatic time align feature for improved morphing
• New additive effects in Alchemy expand the options for filtering and modulating sound
• The length of individual steps in the Arpeggiator plug-in are adjustable
• Volume automation resets as expected when a cycle returns to the beginning
• Low Latency Mode works as expected for hardware outputs above Output 1-2
Download
If you have Logic installed on your Mac, the update is available through Software Update in the Mac App Store. The update is free, while the full version is $199 to new users.