Apple updated its Apple Support app for the iPhone this week, adding in a new Discover section with tips for your devices and a redesigned interface.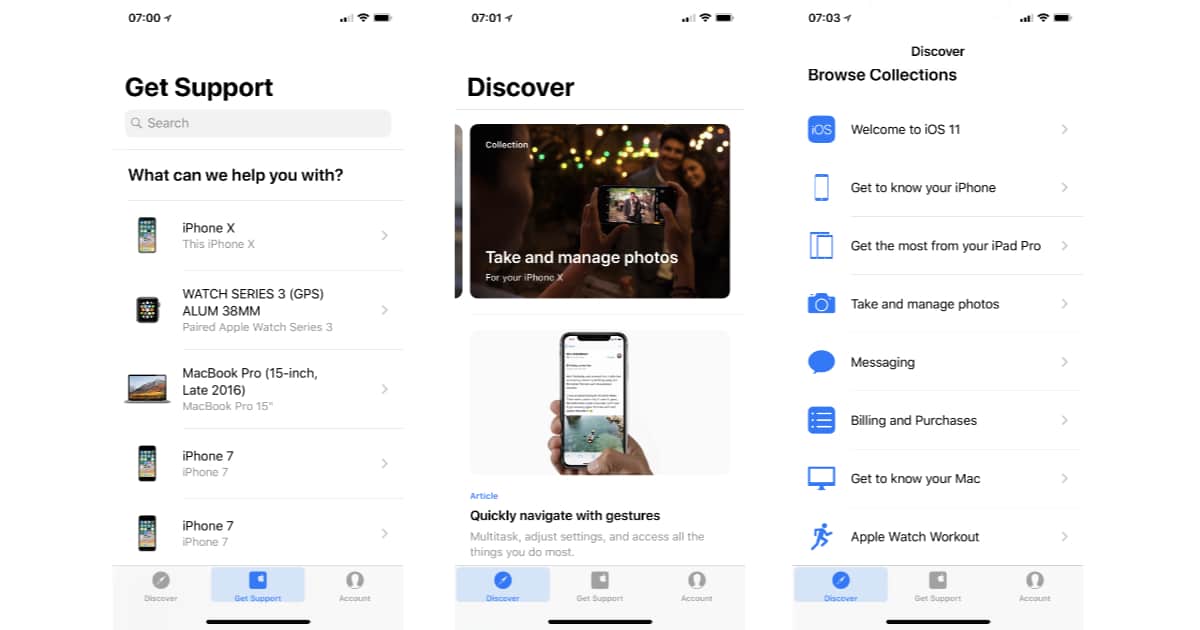 Apple Support's new Discover section includes articles detailing how to use your devices. Article "Collections" categories are available, too, and include iOS 11, iPhone, iPad, photos, messaging, billing and purchases, Mac, and Apple Watch workouts.
The app also got a revamped interface with a cleaner look.
We did find one problem with the new app: If you use more than one Apple ID on your iPhone—say one for purchases and another for iCloud syncing—the app may link to the wrong account after updating. You can switch the account when you first launch Apple Support after updating, or tap the Account tab and choose Sign Out.
The Apple Support app is a free download at Apple's App Store.