Apple TV finally got 4K video support on Tuesday when Apple showed off a new model during its "Let's meet at our place" media event. The new model supports HDR video, too.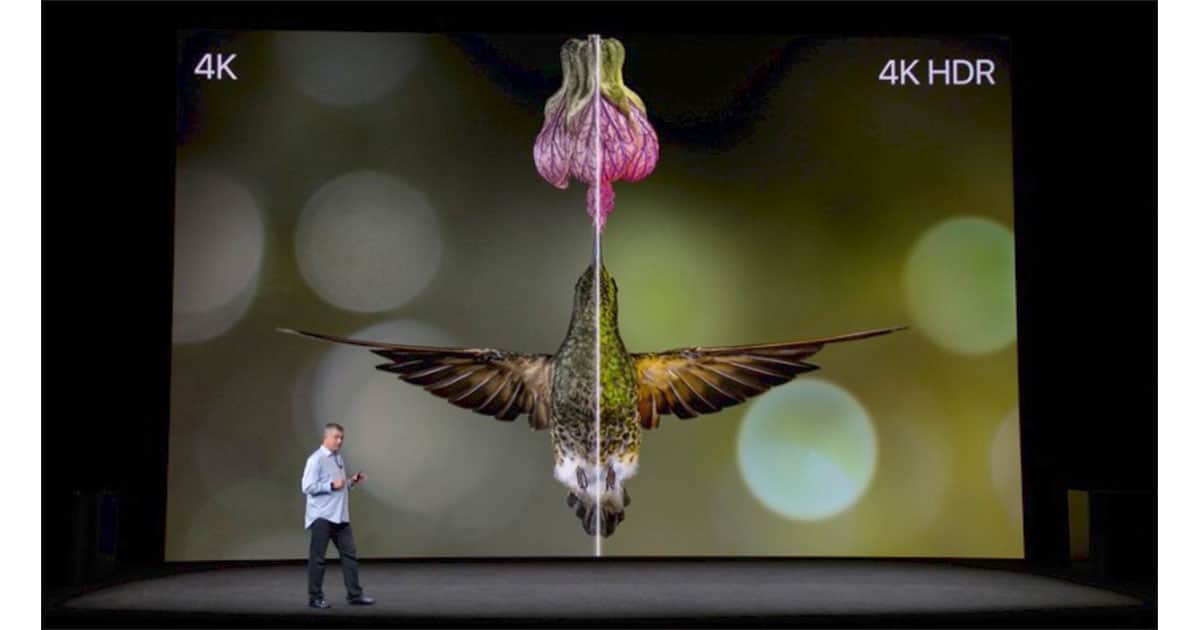 The fifth generation Apple TV, called Apple TV 4K, supports Dolby Vision 4K and HDR10 (high dynamic range) video on compatible televisions. It also has a built-in 4K scaler to make HD content look better on a 4K TV.
Apple TV 4K uses the same A10X Fusion chip as the iPad Pro. Apple says the new model is twice as fast as the Apple TV 4, and graphics are four times faster.
4K movies from the major studios available at the same price as HD and previous HD purchases are automatically upgraded at no extra charge.
The TV app is getting support for over 60 services, including live sports and live news. tvOS includes a dedicated Sports tab in the TV app, and you can ask Siri sports-specific questions such as, "What's the score of the Cubs game?"
The Apple TV 4K is priced at US$179 for 32GB storage, and the 64GB model is $199. The fourth generation Apple TV is still available for $149 with 32GB. The new models will be available on September 22nd.
[Updated with additional Apple TV 4K details]