During Apple's "Let's Meet at Our Place" event on September 12, Cupertino unveiled the new Apple Watch Series 3. The announcement came on the stage of the Steve Jobs Theater on the new Apple Park Campus. Cupertino revealed the new wearable device alongside the tenth anniversary iPhone, the iPhone X. The new wearable device boasts one great new feature. Most of the rest of the changes are cosmetic and pretty subtle.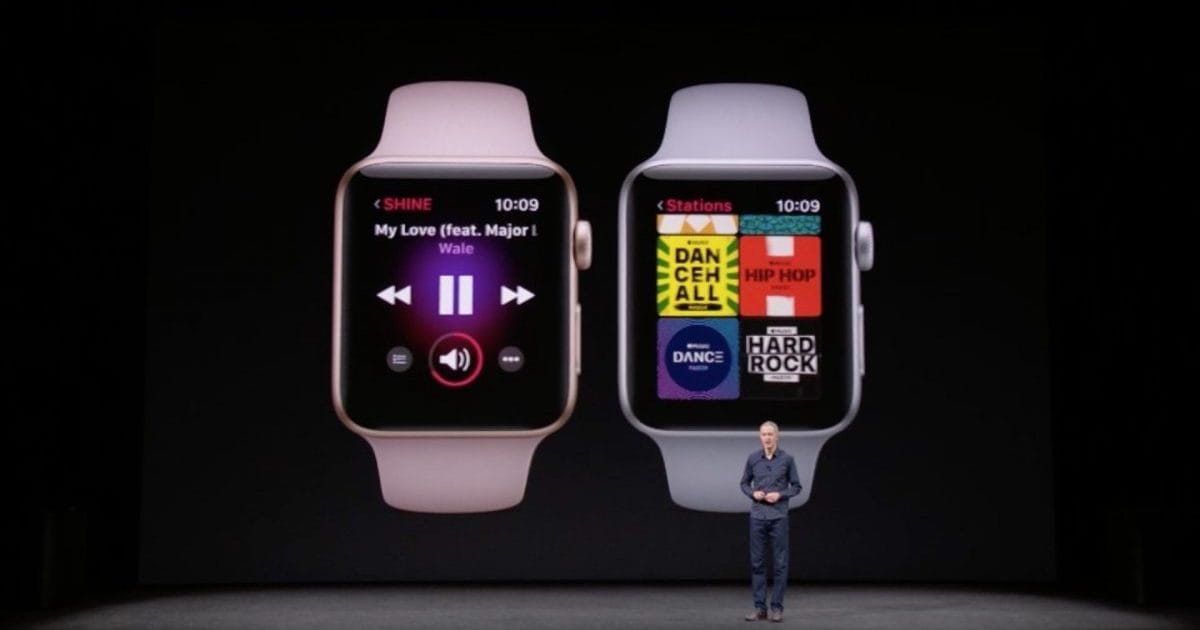 An LTE-Capable Apple Watch Series 3
Each model of the new Apple Watch Series 3 is now split into two variants: non-LTE and LTE. The LTE model of the Apple Watch is noticeable by a red accent on the Digital Crown. The antenna, supporting both UMTS and LTE, is embedded within the entire display.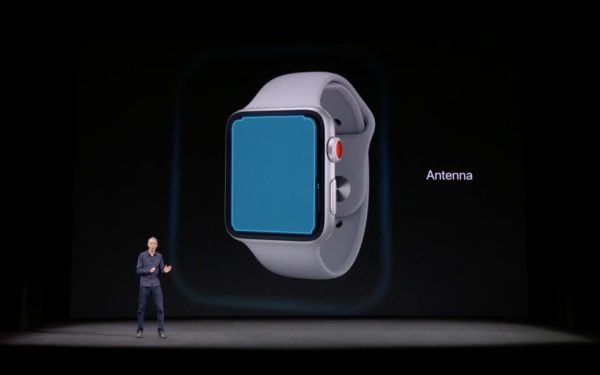 Noted KGI Securities analyst Ming-Chi Kuo predicted the cellular capability of Apple Watch 3. The analyst's thought, though, was that it would only be for data connectivity.
In the iOS 11 GM leak, however, we noticed a new phone complication on the Watch face. We also spotted as a signal meter. The phone complication hinted at calling capabilities, which Apple confirmed during the event. With an LTE-capable Apple Watch Series 3, you can place calls using your Apple Watch. This even works when you don't have your iPhone at hand.
The LTE chip also allows you to enjoy streaming data, untethered from your iPhone. That means you can listen to Apple Music, Spotify, Pandora, or other streaming music services even when you've left your iPhone behind. Apple Music will be installed directly on the device, allowing you to stream the service from day one without your iPhone nearby.
New Band Colors Arrive With the New Apple Watch Series 3
Cupertino also announced new bands to go with the new Apple Watch Series 3. Existing Apple Watch bands will still fit the new generation wearable device, but more color options have been unveiled.
A new Sports Loop band was introduced, along with new Hermés choices.
New Case Color Options
You can order the new Apple Watch Series 3 in space gray and silver aluminum colors, along with a new gold aluminum. In stainless steel, you can choose from space black or stainless. Finally, a single-color ceramic case option that has been available since the Apple Watch Series 2 is still there, but you actually have a couple more color options.
In the aluminum models, there is now the new aluminum gold color, and a gray color provides another selection for the ceramic case of the Apple Watch Series 3 Edition.
Pricing and Availability
The non-LTE Apple Watch Series 3 starts at US $329, while the LTE variant will begin at $399.
The LTE connectivity should be available through AT&T, Sprint, T-Mobile, and Verizon. Both AT&T and Verizon have stated that the service will incur an additional $10 per month charge, but there's been no word yet on LTE pricing from Sprint or T-Mobile. Verizon's plan includes three free months of LTE service for your Apple Watch Series 3.
Customers will be able to preorder Apple Watch Series 3 beginning Friday, September 15, and the devices will begin shipping on September 22.