Bare Bones Software announced the immediate availability of BBEdit 12 on Thursday. The new version of the code and text editor improved search and editing, added color schemes, and more.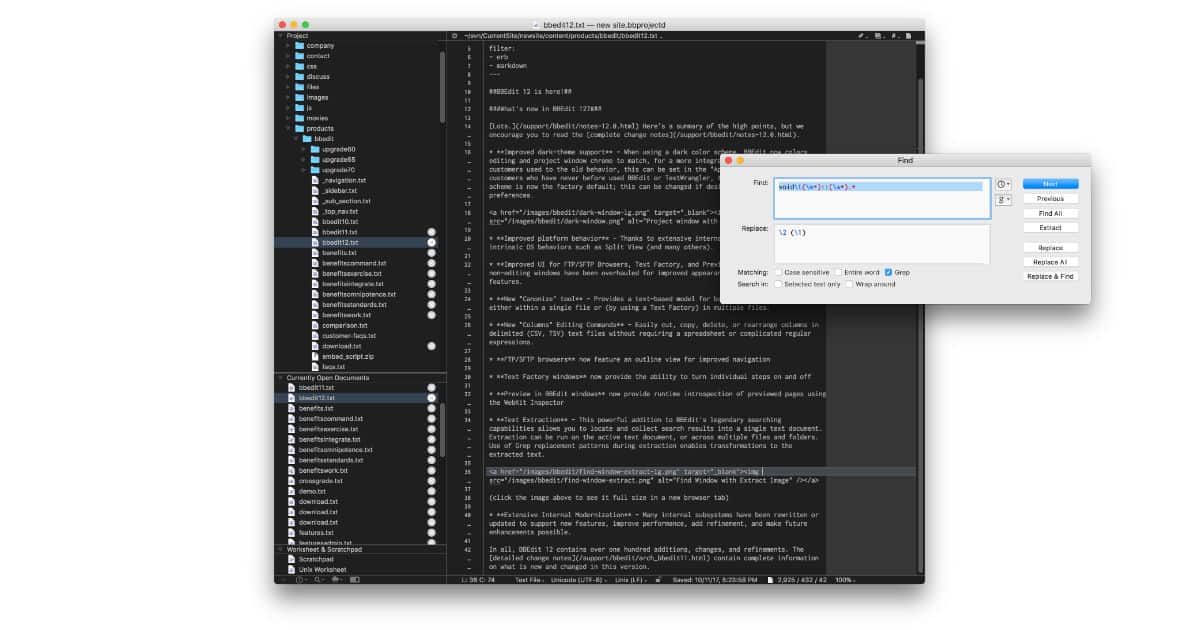 BBEdit 12 includes a Canonize command that lets you perform sophisticated text transformations and formatting on documents and projects, and a Paste Using Filter option when importing text from other applications. It also includes a Columns feature for extracting single text columns from delimited files without first importing into a spreadsheet, plus it can rearrange columns.
The Extract feature now supports Grep so you can modify text lines as they're found and copied. Version 12 also improves color schemes so they apply to the interface as well as text.
The upgrade includes more than 100 improvements and new features, and sets up BBEdit for the app's future. Bare Bones founder and CEO Rich Siegel said, "BBEdit 12 is High Sierra ready, and lays a solid foundation for the next generation of advances."
BBEdit 12 offers a free 30 evaluation and continues to work as after that as the replacement for Text Wrangler, which was discontinued last year. BBEdit 12 is priced at US$49.99, $29.99 for upgrades from BBEdit 11, and $39.99 for upgrades from BBEdit 10.
You can download BBEdit 12 at the Bare Bones Software website.