Today Uber announced the introduction of a Privacy Settings in its app. This lets you delete Uber account data and give you more control over app notifications and contacts that the app has access to. You can also control location data within the app.
Uber Account Data Deletion
When you uninstall the Uber app, that doesn't actually delete your data. Your information is still being stored on the company's servers. But when you choose to delete Uber account data with the new feature, it will start a 30-day countdown. This give you time to change your mind. At the end, your data is wiped from the servers.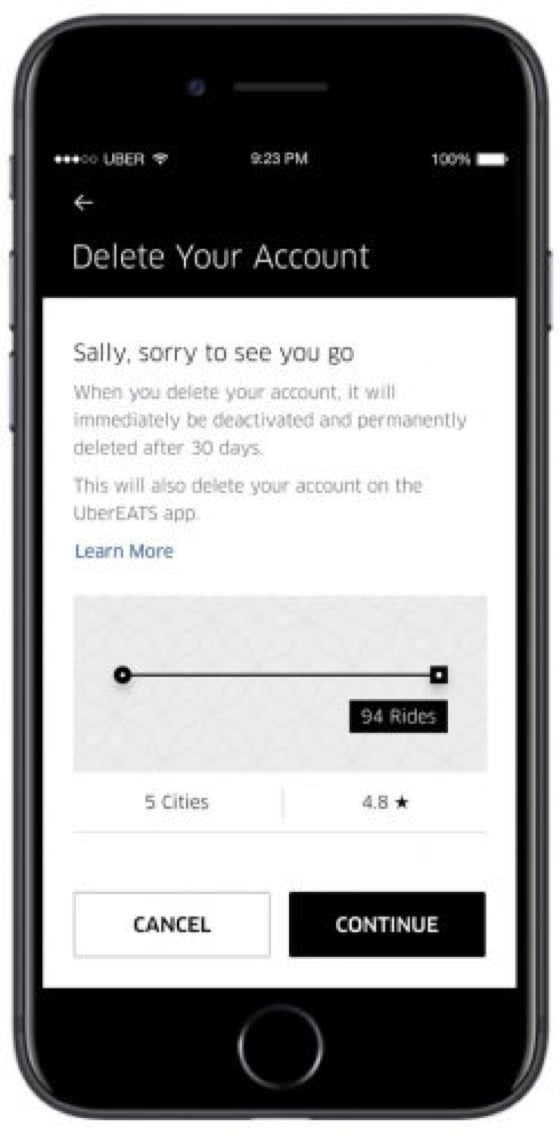 Talking to The Verge, an Uber spokesperson claimed the new changes weren't made in response to the controversy surrounding the company, such as the #DeleteUber campaign from earlier this year:
We've been working on improving this [account deletion] experience for more than a year…
When you delete Uber account data, it also removes data from Uber's food app, UberEats.