The website tagging service Instapaper is back up and running in the European Union after temporarily shutting down on May 24th to get in compliance with General Data Protection Regulation. Instapaper is also bringing back its paid premium subscription service.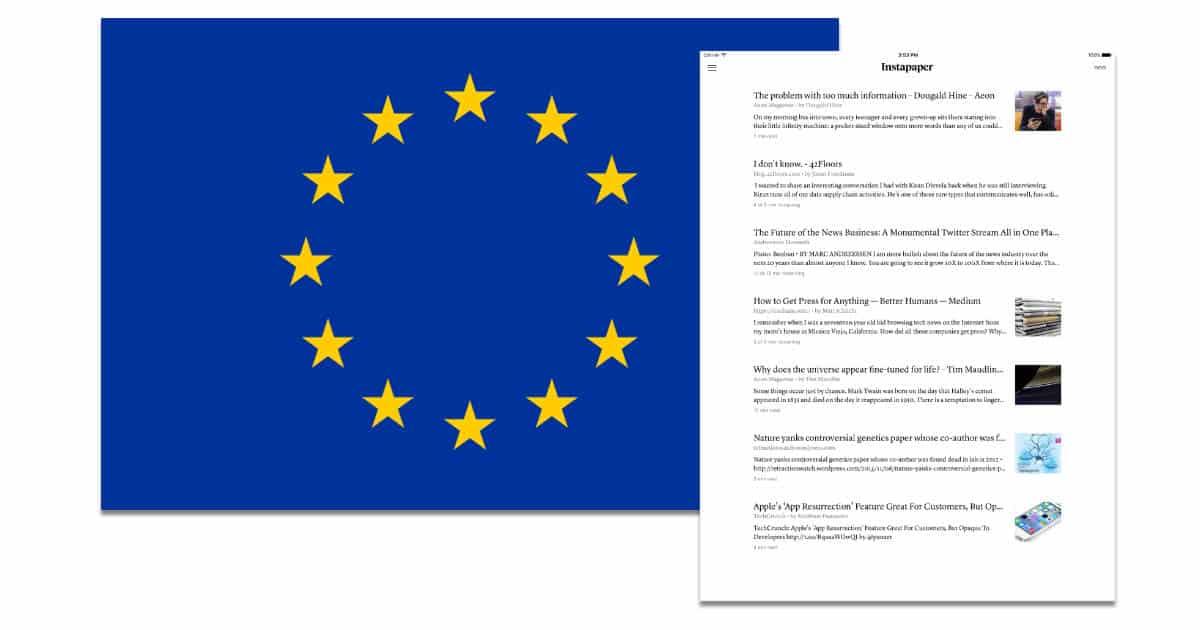 The service shut down abruptly in the EU in May without any clear indication about when it would be up and running again. Now, just over two months later, it's back. Instapaper continued to operate outside the EU during that window.
[Instapaper Temporarily Shutting Down in European Union for GDPR]
General Data Protection Regulation, or GDPR, is a collection of requirements giving EU residents control over their online information and data. It requires explicit consent before websites can keep personal information, limits how companies can use information collected online, and requires sites to let users download whatever personal information they're storing.
Reintroducing Instapaper Premium
Instapaper started as a service and app was created by Marco Arment as a way to tag webpages for later viewing. At the time, it included free and paid premium levels, but was later bought by Pinterest and given away for free. Now Instapaper is its own product again outside of Pinterest.
Just like any other company, Instapaper needs money to stay afloat, so the paid tier is coming back. The Instagram team is still offering a free version, and for US$2.99 a month or $29.99 a year, you get several extra features:
Full-text search for all articles in your account
Unlimited Notes
Text-to-Speech playlists on mobile
Speed reading to get through all of your articles up to 3x faster
An ad-free Instapaper website
"Send to Kindle" using a bookmarklet or our mobile apps
EU subscribers who had to deal with the service's two-month outage are getting six months of the premium subscription for free. You can check out Instapaper at the Instapaper website, and the app is available for the iPhone and iPad on Apple's App Store.