Battery packs aren't gamer-sexy, are they? I mean, you wouldn't imagine finding a battery pack or case for your iPhone that had good quality and also appealed to your gamer-retro preferred stylistics. Well, GoGoToro has just what you want, in the Chargemander 2.0. It's a Pokémon Go smartphone battery case.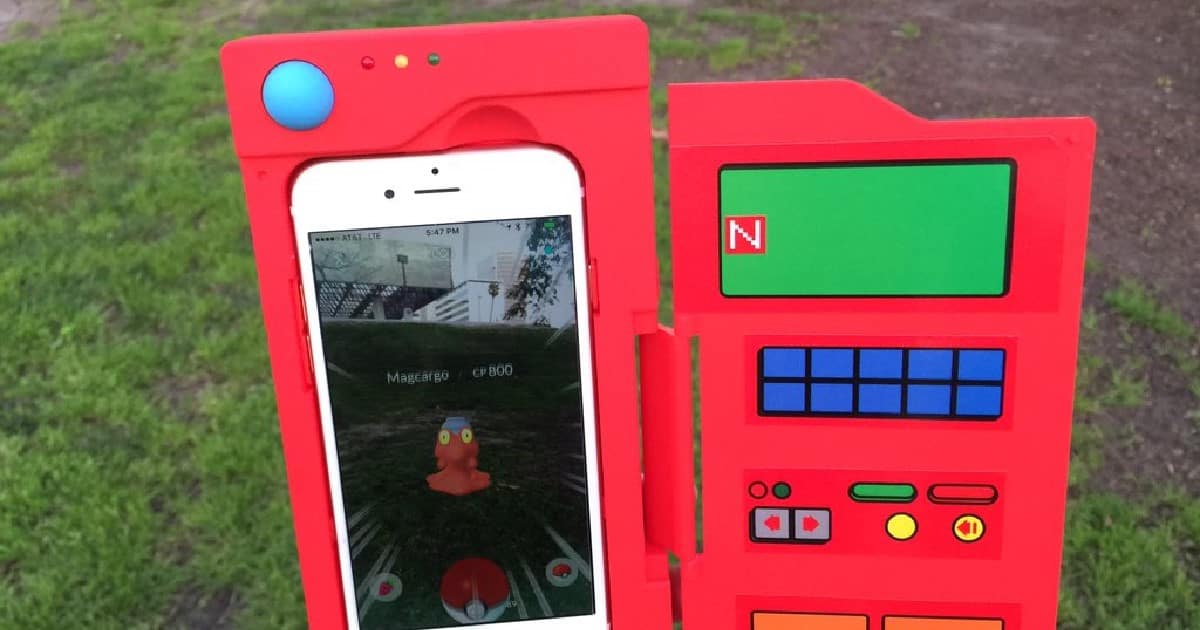 Why Am I Talking About a Pokémon Go Smartphone Battery Case?
I know, we don't have any new iPhones yet, so there isn't much to talk about in the way of battery cases. And Pokémon Go is old news, right? But with the Solstice event happening in Pokémon Go right now, you're probably trying to hatch more eggs than usual. That means you need more battery than you otherwise do, in order to benefit from that XP bonus. Chances are you're thinking more about your battery case than usual.
The Chargemander 2.0 case was designed to offer plenty of juice for your iPhone. At the same time, it gives you that look and feel of a classic gaming icon. This case brings the original controllers and handheld gaming systems rolled into one design. Oh, and it's a battery case, too. Imagine you've just finished collecting five times the XP for hatching a 7-mile-wide egg. Your battery is hovering under 10 percent. You'd be thinking about a great battery case, too. You might just wish you had a Pokémon Go smartphone battery case.
The Beauty of the Chargemander 2.0
This particular case is advertised as being the fastest-charging battery case you can find. It can fully charge your iPhone in record time for a battery case. It has a 5200mAh battery capacity, which gives you 300 percent more juice. Using the included adapter and charger, you can fully juice up your Chargemander 2.0 in just 15 minutes. With 1200 cycles, you can use this battery case every day for more than three years.
Those are just the technical specs. Where this thing really shines is that it looks like something a hardcore retro gamer would carry. Shaped with a retro gaming flair, it comes with stickers that will really take you back to the heyday of console and portable gaming before smartphones.
Standard or Super Fast Charging — Your Choice
The Chargemander 2.0 is a battery case in and of itself, and it'll keep your iPhone juiced up for hours. If you want to charge fast, though, you just plug in the included cable to the wall. This particular battery case actually comes with an electrical plug, unlike most that just give you the sync cable that recharges the battery with your own wall plug.
With this case, you don't have to worry about running out of battery power while you're hatching your next huge Pokémon egg. Just pop your iPhone into the Chargemander 2.0 before you set out for the day, and you'll be good to go. You don't have to worry about messing around with cables, car chargers, or battery packs that don't reflect your gamer style. The Chargemander 2.0 starts at $79.95, and is available to ship now.