If you aren't a fan of having to mow your yard, maybe you need a robotic lawn mower. Browsing through the news and reviews today, I came across a hands-on video of one of these in action. I definitely need this in my life, and you might, too. They aren't common in the United States just yet, but apparently have been a thing in Europe for years. According to a hands-on demo and review by 9to5Mac, Husqvarna has some of the most mature and safety-conscious robotic lawn mowers available.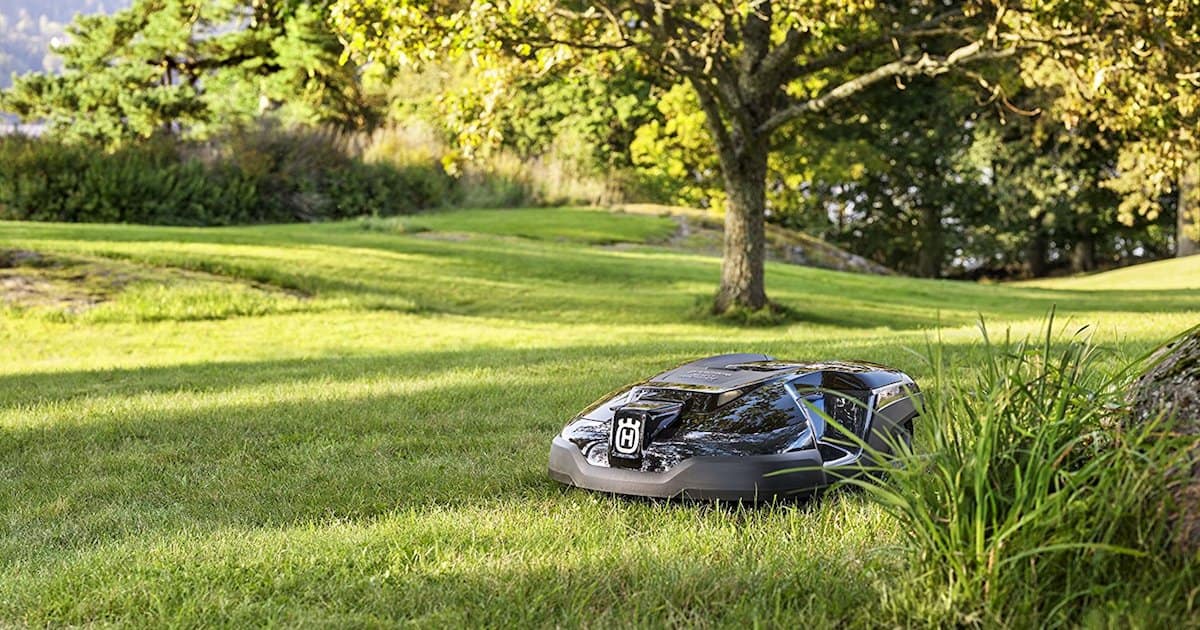 Like Those Robot Vacuums, but For Your Lawn
An automower operates much like robotic vacuum cleaners such as Ecovac's Deebot or iRobot's Roomba. There's even more to it, though, like safety features lacking in traditional lawn mowers and silent running.
Husqvarna says that robotic lawn mowers aren't just for tech geeks anymore. These puppies are so easy to set up and use, anybody who needs a little extra time on the weekend can get one up and running in no time.
Many of the robotic lawn mowers on the market are able to handle lawns simple or complex. Even navigating 45-degree slopes is no problem. They're quiet enough that you'll barely hear them running, even when you're working on the deck while your robotic lawn mower does its thing.
Reliable, Safe, and Efficient
Husqvarna, just as one example, has refined the concept of robotic mowing throughout 20 years of product development. Its models have a high level of reliability, cutting your yard with little to no assistance at all.
The Husqvarna Automower utilizes a weather timer that adjusts to your lawn's growth rate, so it maximizing its mowing time during periods of strong grass growth. When it's sunny or particularly dry, the mower automatically spends less time mowing. That means no only less wear and tear on your automower, but also healthier lawn growth.
The majority of robotic lawn mowers on the market are automated, but many also include iOS apps to help you control them. That way, you can kick off a mowing cycle or end one whenever you choose. Of course, the smartest option is often going to be to let the weather timer built into the Husqvarna Automower, for example, determine the ideal mowing cycle for your grass.
The best robotic lawn mowers rely on a combination of guide wires installed along the perimeter of your yard and GPS-assisted navigation. This means a high-quality robotic lawn mower will actually create its own map of your lawn, registering where the mower has already worked and adjusting its navigation to maximize efficiency.
A Robotic Lawn Mower Is a Pricy Investment
I said you needed to save your pennies for this, and I meant it. The Husqvarna Automower 315, the company's low-end model, retails for around US $1,995. That's more than most riding mowers, but the time you save in not having to mow your yard could easily make up for that.
Check out the capabilities of the Husqvarna Automower, and decide for yourself whether the investment would be worthwhile.