I've recently gotten to know Apple CarPlay rather well. It's a wonderful experience, as our own Bob Levitus pointed out in early 2020. However, I hate having to plug my iPhone in for it to work. Even more frustrating, if I'm driving a car with multiple USB ports, I have to pick the right one. In December 2020, BOSS Audio Systems launched a new range of after-market stereos that allow you a totally wireless Apple CarPlay experience.
The Future Is Wireless, and BOSS Audio Agrees
There are about a dozen newer models of automobiles in the U.S. that offer completely wireless Apple CarPlay. In the after-market stereo industry, however, the choices for that were slim to none. BOSS Audios quartet of new products are the first of their kind, providing totally wireless Apple CarPlay and Android Auto for replacing your stock car stereo.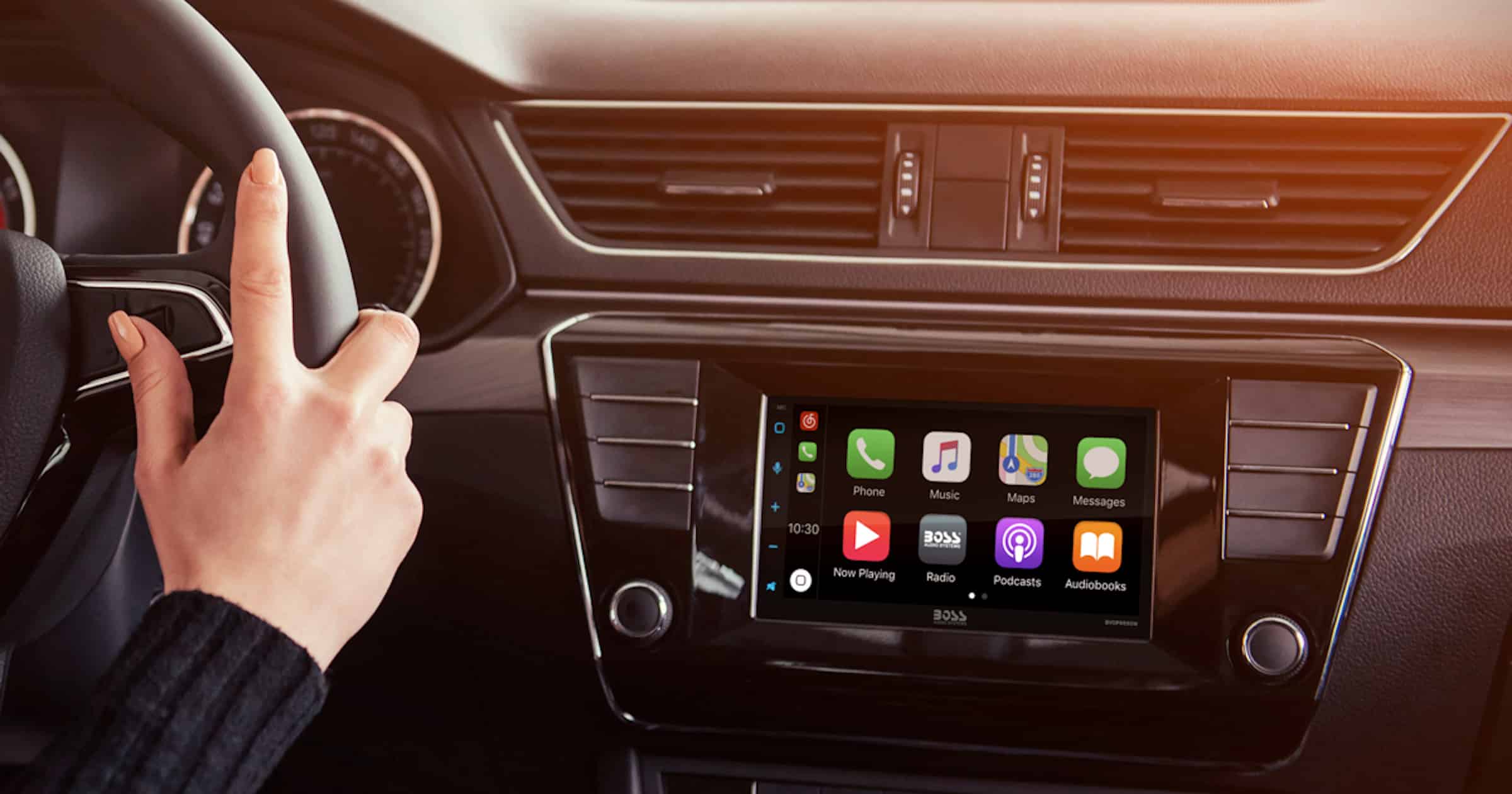 Sure, there are after-market stereos that provide for wireless CarPlay. These units make you start the pairing off using a wired connection, though. With the new BOSS Audio solutions, that is no longer necessary.
BOSS Audio's New Multimedia Player Portfolio
The four new stereos are being sold under three of the company's brands. They include the BOSS Audio BVCP9850W, BOSS Elite BE950WCPA, Planet Audio PCPA975W, and Sound Storm Laboratories DD999ACPW. All four cost a manufacturer's suggested retail price of $399.99, and offer the following features:
Wireless Apple CarPlay and Android Auto
Capacitive 6.75-inch Touchscreen
Multicolor Illumination
Bluetooth Audio Streaming
Compatible with Audio Output of iPod®/iPhone®, Smartphones and MP3 Players
Front & Rear Camera Input
Front, Rear, Sub Pre-Amp Outputs
Aux In (3.5 mm)
Switchable U.S. & EU Tuner Frequencies
Steering Wheel Control Input (Interface not included)
USB Port: CarPlay & Android Auto, USB 2A Fast Charging
RBDS Tuner
Getting Set to Plunge Into Wireless Apple CarPlay
It is worth noting that the BOSS Elite does seem to include an RDBS tuner. Some previous reports said that it didn't, but BOSS Audio sent me a unit to review. While I haven't installed it yet and begun testing it, the packaging and user manual both say the system does, in fact, include an RDBS tuner.
Soon, I'll start testing out the BOSS Elite model, and let you all know how it works out. Personally, I can hardly wait and I hope the experience is as seamless and enjoyable as some reviews that have already come out.