PUMA unveiled its new technology platform, Fit Intelligence (Fi), Thursday. The first product in the range will be a self-lacing running shoe that can adjust via an iPhone app or Apple Watch.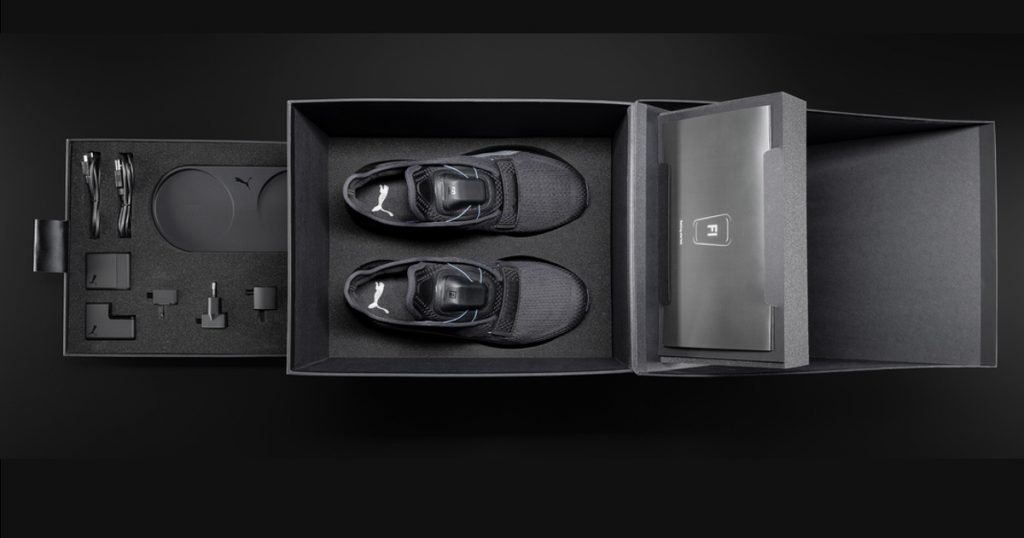 Lace You Shoes with Your Apple Watch
Puma revealed the new product at an event in Hong Kong. The footwear uses a micromotor to power a cable system that "laces" it. Smart sensing technology in the shoe learns the shape of a user's and adapts to fit them. Users can make adjustments and monitor their exercise via the smartphone or Apple Watch app. Charging is done via a QI compatible mat.
"We have created a product that speaks to the future of sport which is life in motion. It's fast and changing all the time," said Charles Johnson, PUMA's Global Director of Innovation. The running shoes will be available to consumers in 2020. They will cost $330. This is $20 less than Nike's Adapt BB basketball shoe (via AppleInsider).
Beta Testers Wanted
PUMA also launched a beta program to test Fi products. Mr. Johnson explained: "Fi is a platform that can be used for many different things. We want to learn what those things are from people who have experienced it." Users can sign up to be part of the beta program via the PUMATRAC app, available on the App Store.