Slopes: Ski & Snowboard tracking app has been updating with many new features, one of which is support for iOS 14 App Clips. An App Clip is a small portion of an app iOS 14 users can quickly install to access the most relevant information they need in the moment.
Slopes App Clip
In Slopes' case, its App Clip will show the following data:
Trail maps and resort information for over roughly 1,800 resorts worldwide. There's also resort data like elevation and trail difficulty breakdown, and insights into what kind of stats you can expect to get in a day, based on other Slopes users.
Ski Emergency information, listed with a quick-access button on these resort screens.
On your iPhone running iOS 14 you can tap on this link to test it. You'll see a banner at the top; tap the View button to download the App Clip. It includes a banner to install the full app from the App Store if you wish, but the beauty of App Clips is that you don't need the full app if all you need is quick information.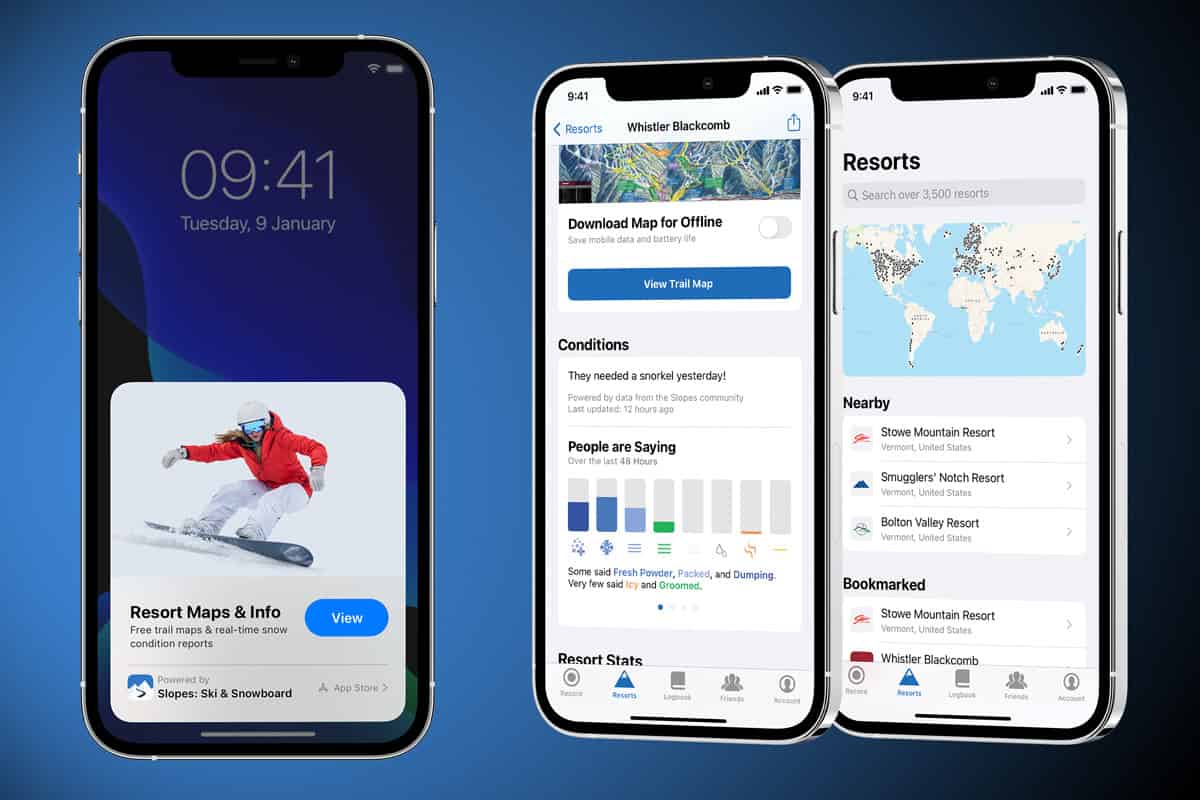 Other New Features
Slopes has gotten other features, too. First, the new Real-Time Conditions Report lets you see the weather conditions for a particular location. These are based on user-uploaded reports so it's more accurate than a general weather report. Another iOS 14 feature is a widget for your Home Screen. Pick your favorite resorts and pin their conditions to your home screen, and you can monitor when to get ready for a trip.