The Spotify Apple Watch app debuts today and will roll out to everyone over the next week.
[A Glimpse at Spotify on the Apple Watch]
Spotify Apple Watch App
The new integration with Apple Watch makes accessing your recently played songs simple, even with your phone in your pocket. Plus, if you find a new favorite track while on the go, just tap the heart icon on your watch screen to save it to your collection—and then feel free to stream it over and over again.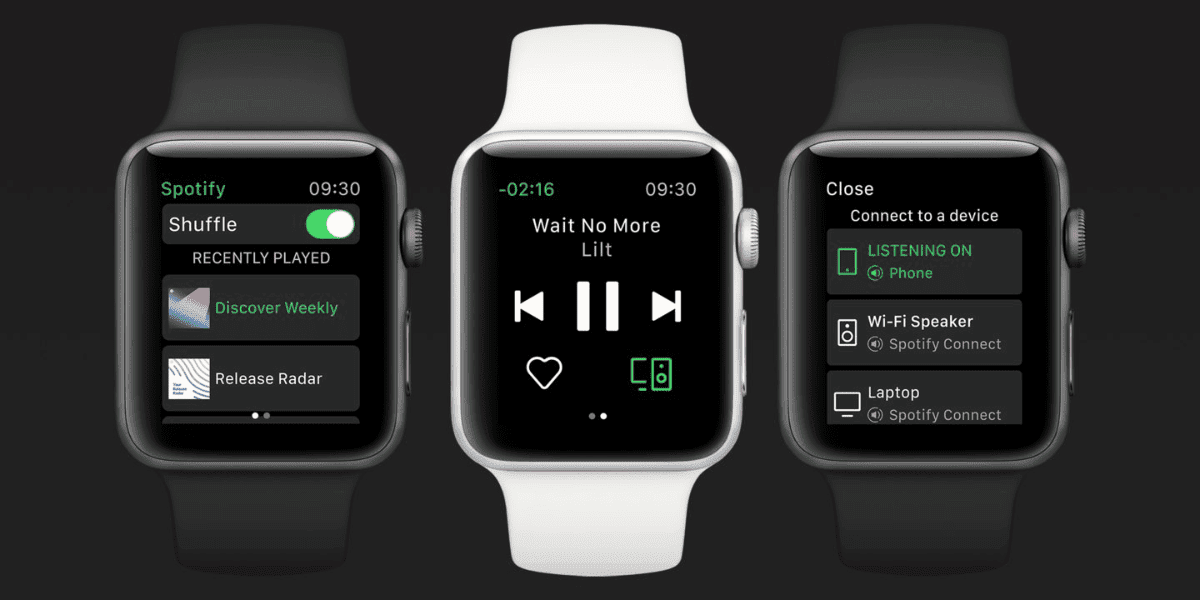 This new experience will be rolling out to Apple Watch users over the coming week. Make sure that you have the latest version (v.8.4.79) of Spotify, or download it on the App Store—and look out for more updates coming soon.